Have you ever bought a clothing item, whether it be a shirt, skirt, or dress, and it just wasn't up to your modesty standards? I've been there and it's extremely frustrating! Rather than returning the item or donating it, you can actually make it modest. In this Free eBook, I'm going to show you how!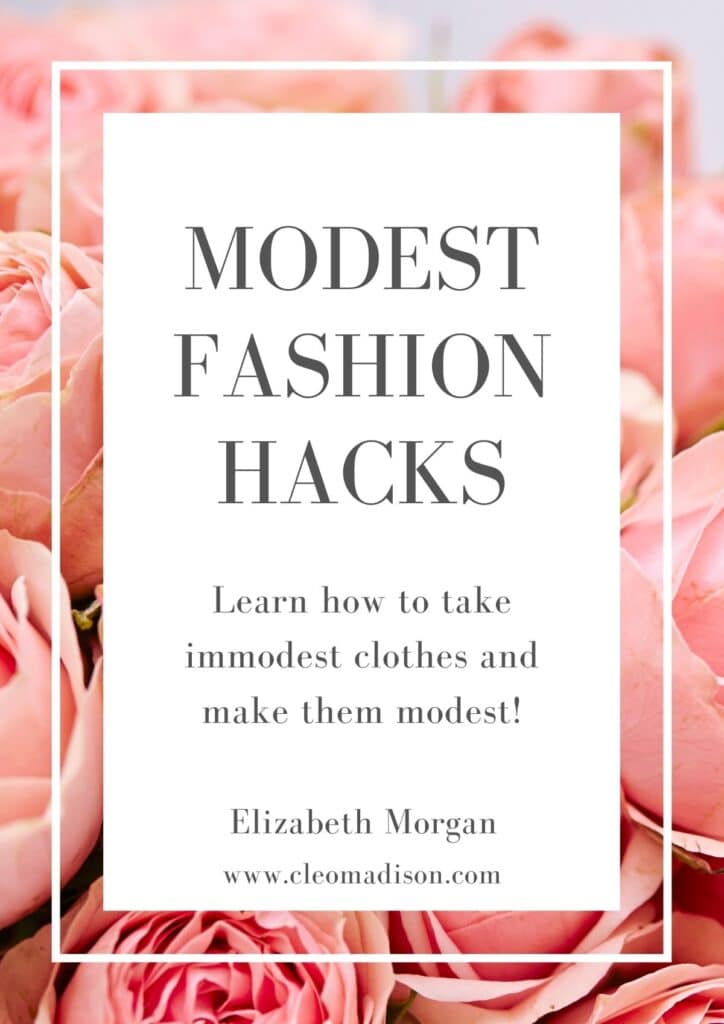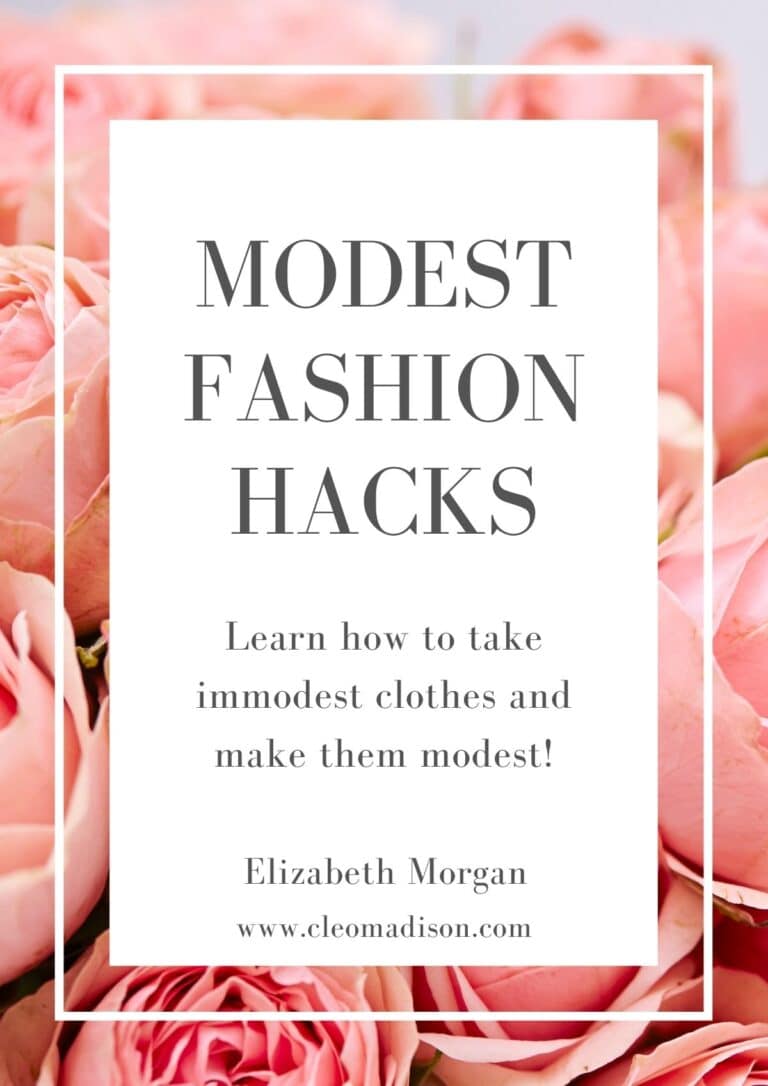 Modest Fashion Hacks – Actionable Steps For Every Modest Dresser
What's inside?
In the Modest Fashion Hacks eBook you will learn:
How to fix short dresses and short skirts
How to fix see through dresses
How to fix plunging necklines
How to fix a short shirt
How to get your free copy of Modest Fashion Hacks
Giving you this FREE eBook is my way of saying thanks for joining my newsletter. Members of my list will never miss a post from me and will receive exclusive tips and deals. I send out a weekly email. You're welcome to unsubscribe at any time. I will never spam or mishandle your information.