Disclosure: Some of the links below are affiliate links. At no cost to you, I will earn a commission if you click through and make a purchase.
Personalized necklaces are so fun to wear! It's so much more meaningful than other jewelry and it feel like you always have a little piece of your kids or significant other with you.
You're going to love these personalized necklaces for women! They make great gifts for birthdays, Christmas, Valentine's Day, anniversaries, Mother's Day, or just because.
The price of personalized jewelry tends to run a little higher than other jewelry, but it's worth it since it's so much more unique and custom.
1. Initial Necklace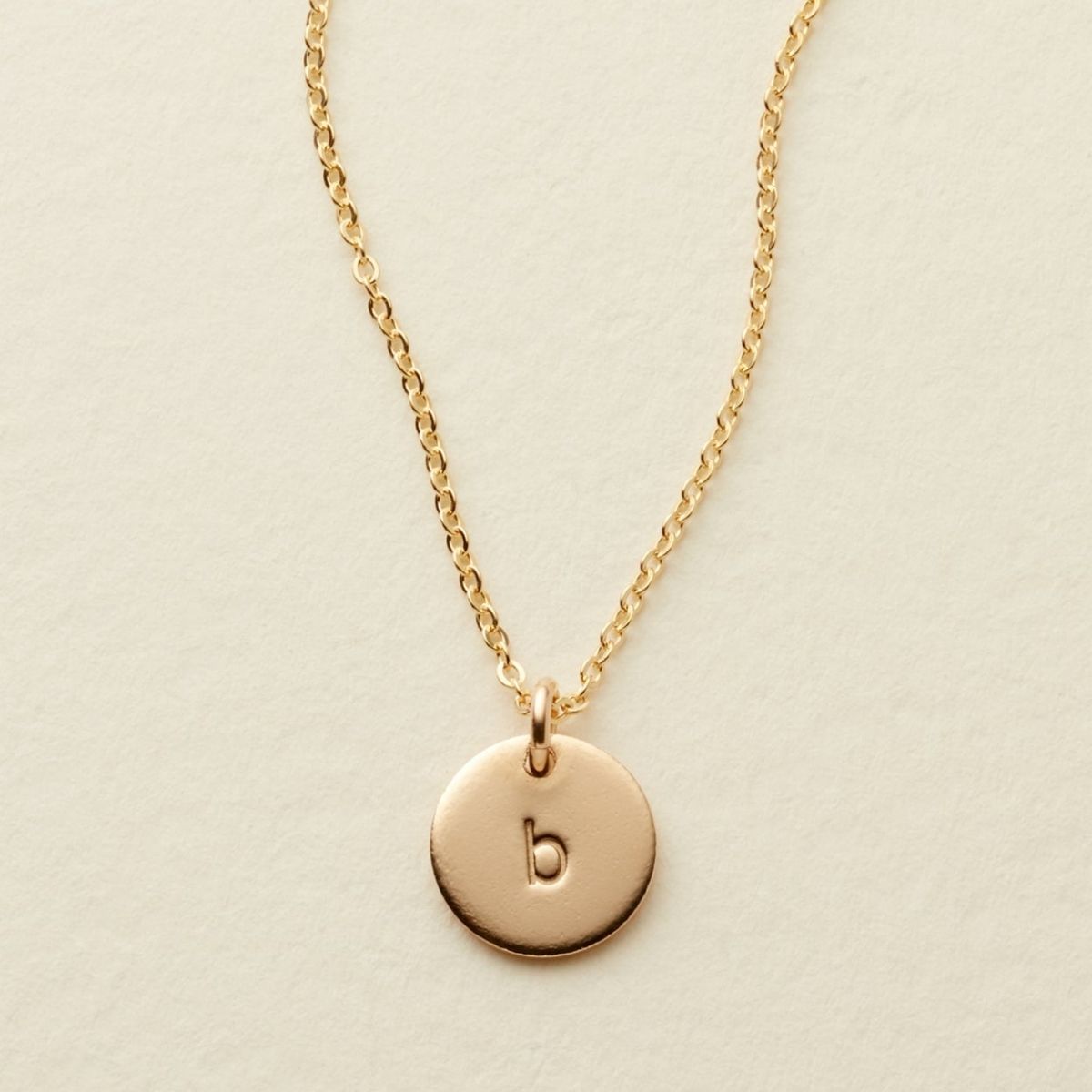 This is my favorite necklace I own! You can add as many initial discs as you want to it. I had 2 kids when I got mine and I have an initial disc for each of them.
I have it in rose gold, but it also comes in gold and silver. You can choose the font, if you want uppercase or lower case letters, and the length of the chain. This necklace is from Made By Mary.
2. Three Disc Necklace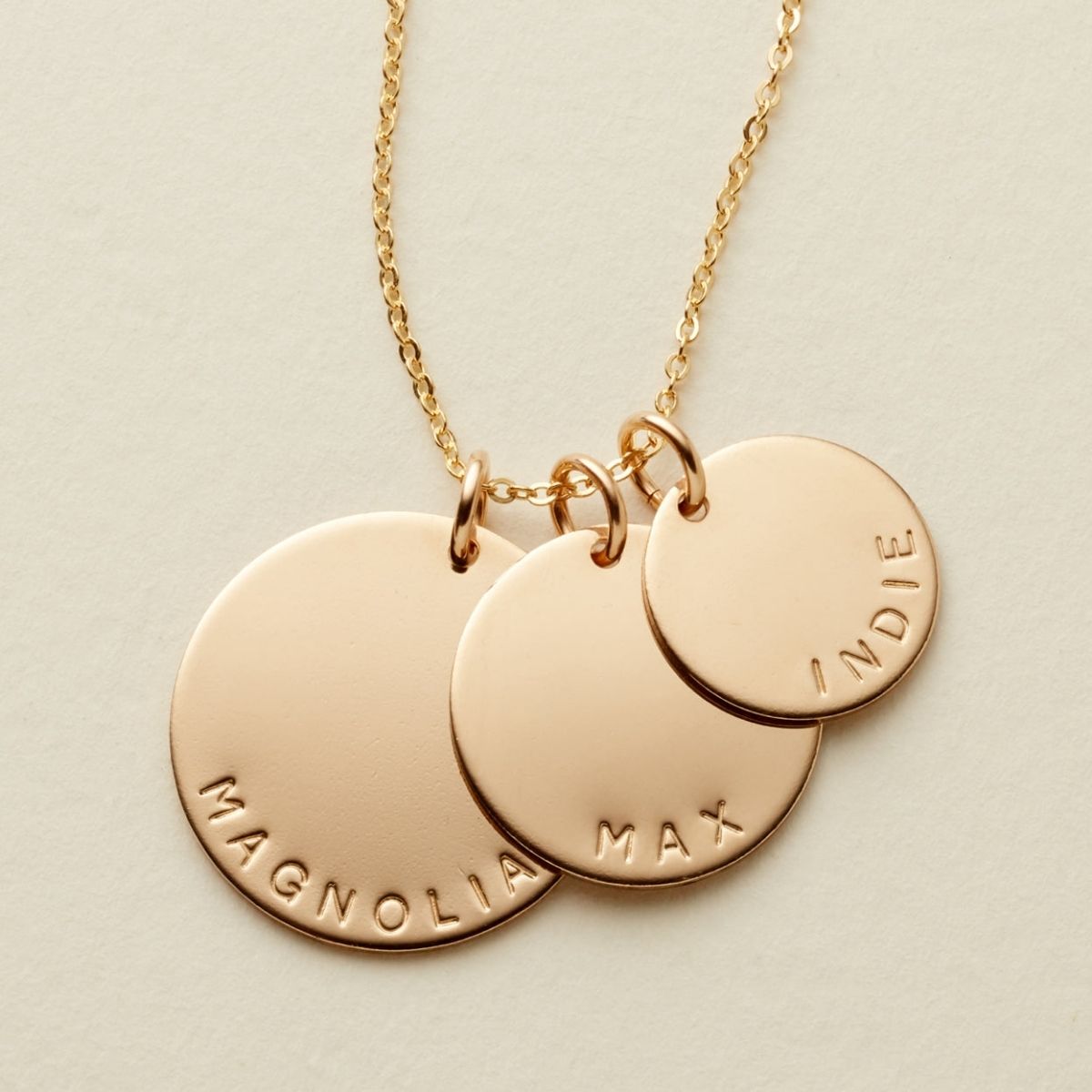 This necklace is so pretty and fashionable. You can put names, initials, or dates on the discs. It comes with 3 discs and you get to choose what goes on each one.
I love the idea of getting each of your kid's names on a disc. This is perfect for a mom and would make a great Mother's Day gift. It comes in gold, rose gold, and silver.
3. Custom Name Necklace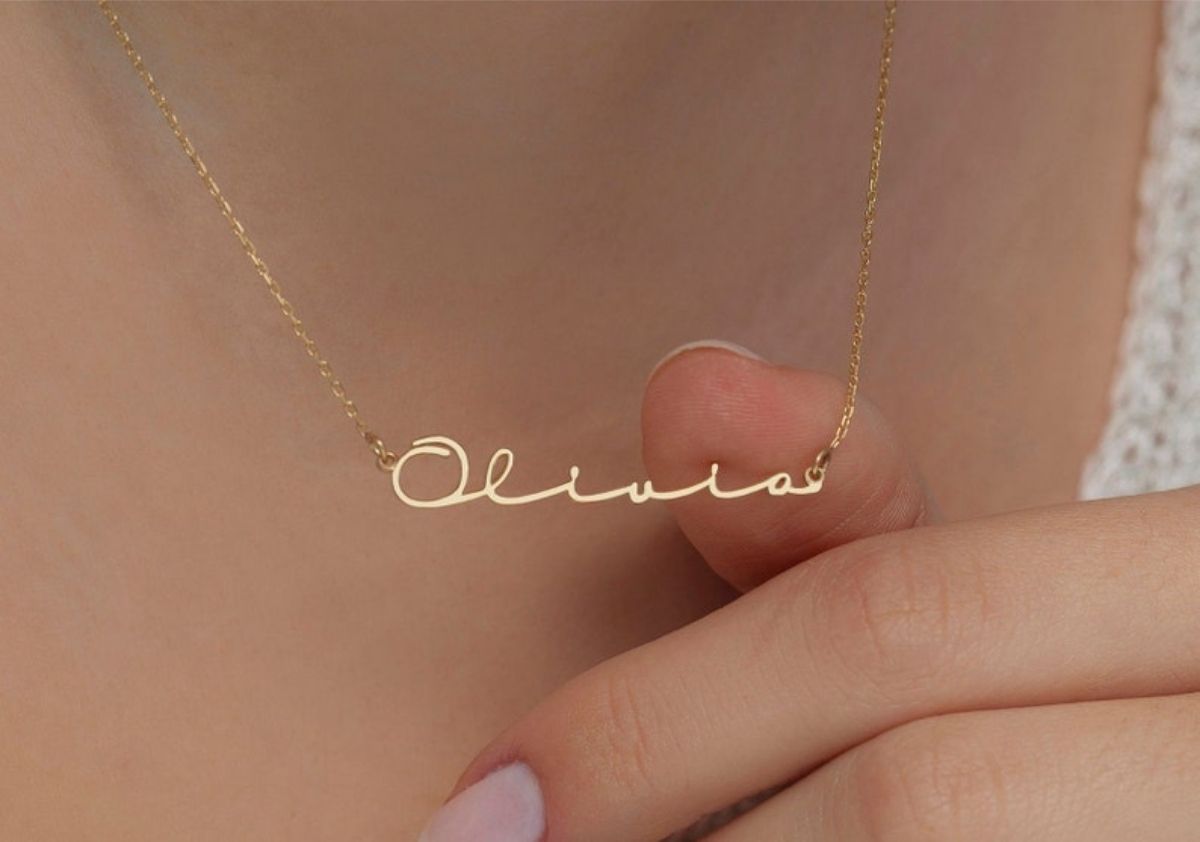 This personalized name necklace is so stylish! You can have it made with your name or the name of someone who means a lot to you.
It comes in white gold, 14k gold, sterling silver, and rose gold. There are different fonts you can choose from. The shop it's sold in has a great rating!
4. Disc Necklace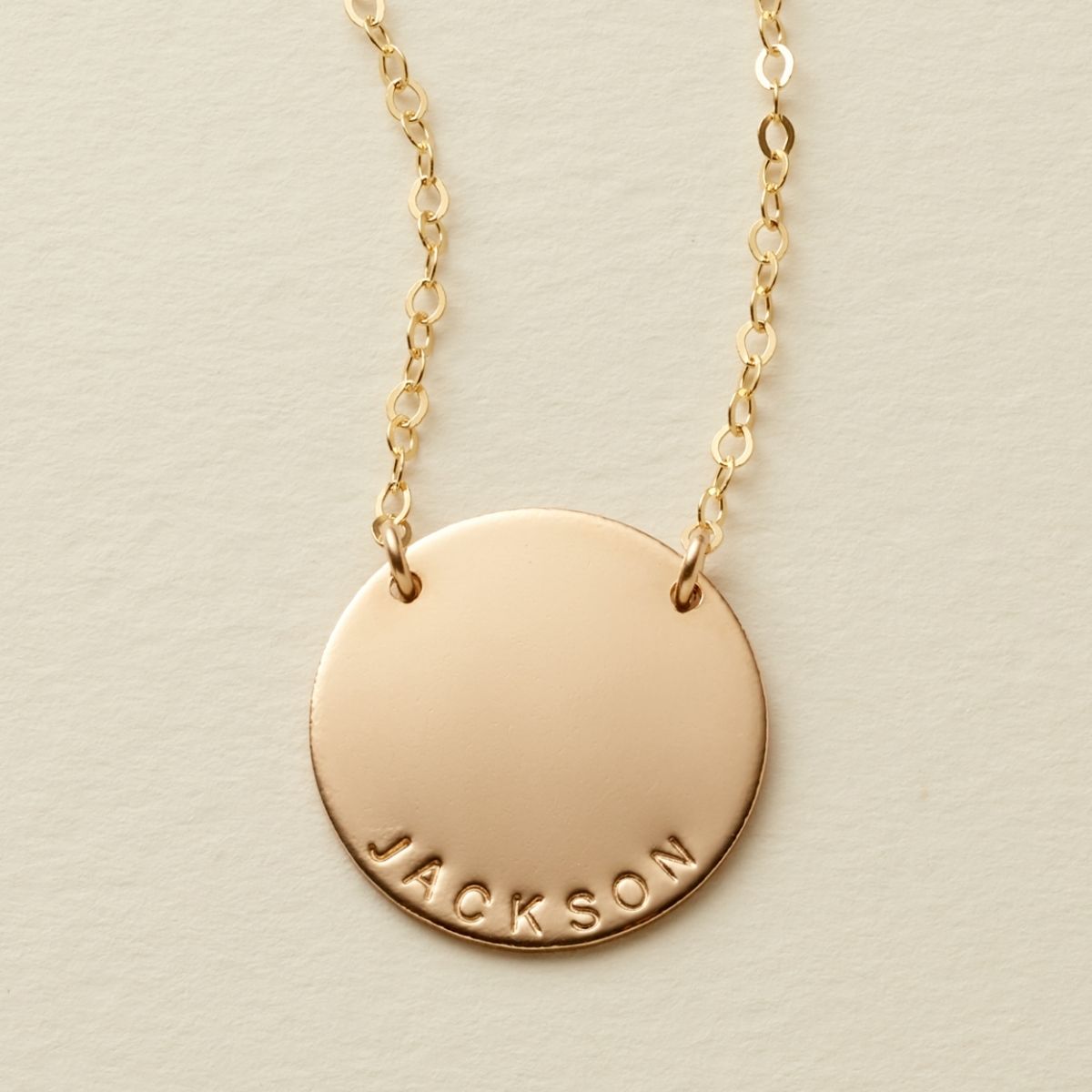 Hand stamped necklaces like this are so unique and pretty. I like how this necklace has two ring attachments because this makes it so the clasp will always stay in the back.
You can have up to 10 characters stamped onto the disc.
If your significant other is about to have a baby and you need push present ideas, she'd love getting this with your baby's name on it.
5. Disc Necklace With Initials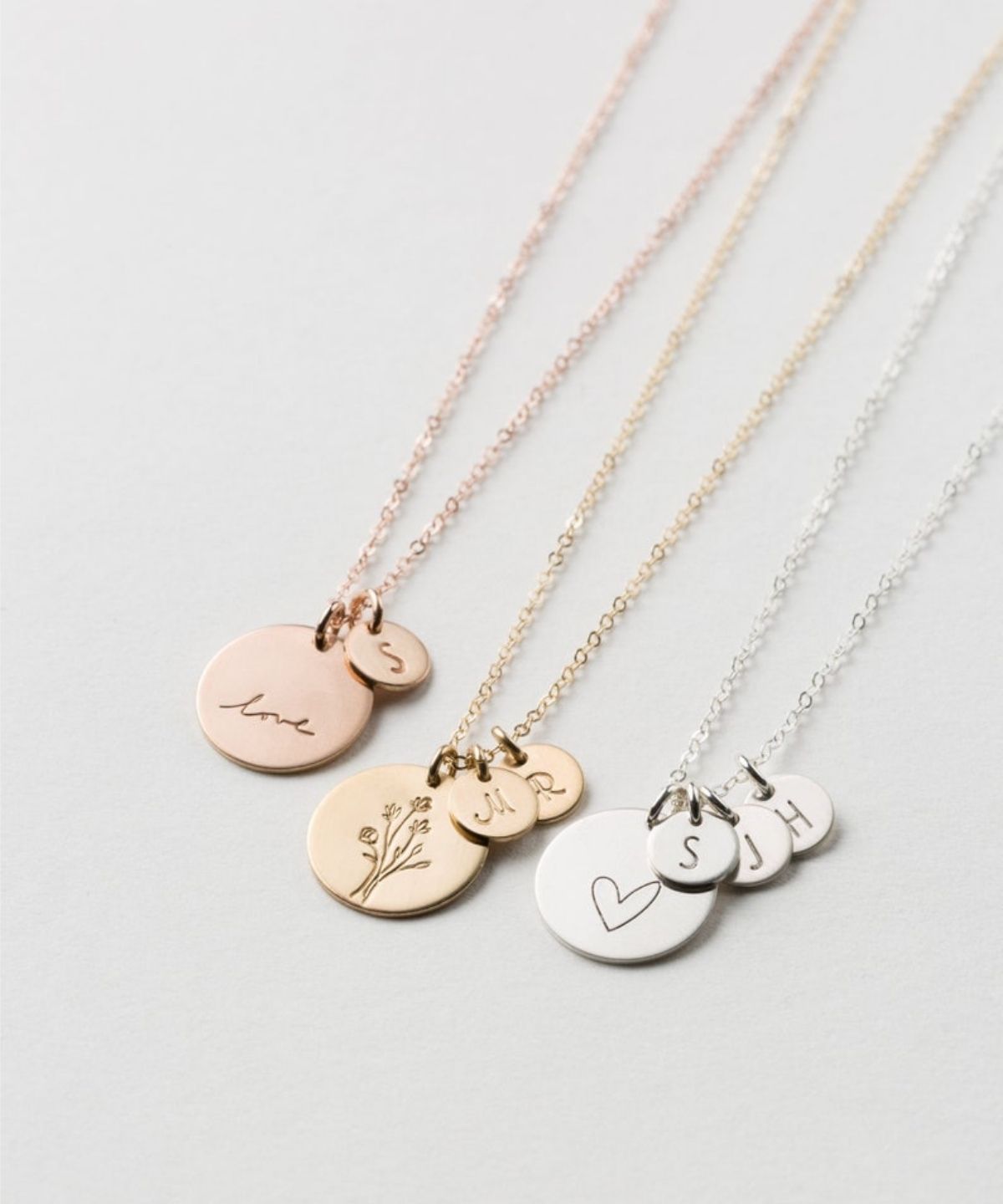 This necklace has one disc with a symbol of your choice, then you add 1-4 smaller discs with initials stamped on them.
For the symbol some of the options are flowers, a heart, an infinity symbol, a unicorn, and more.
6. Date Bar Necklace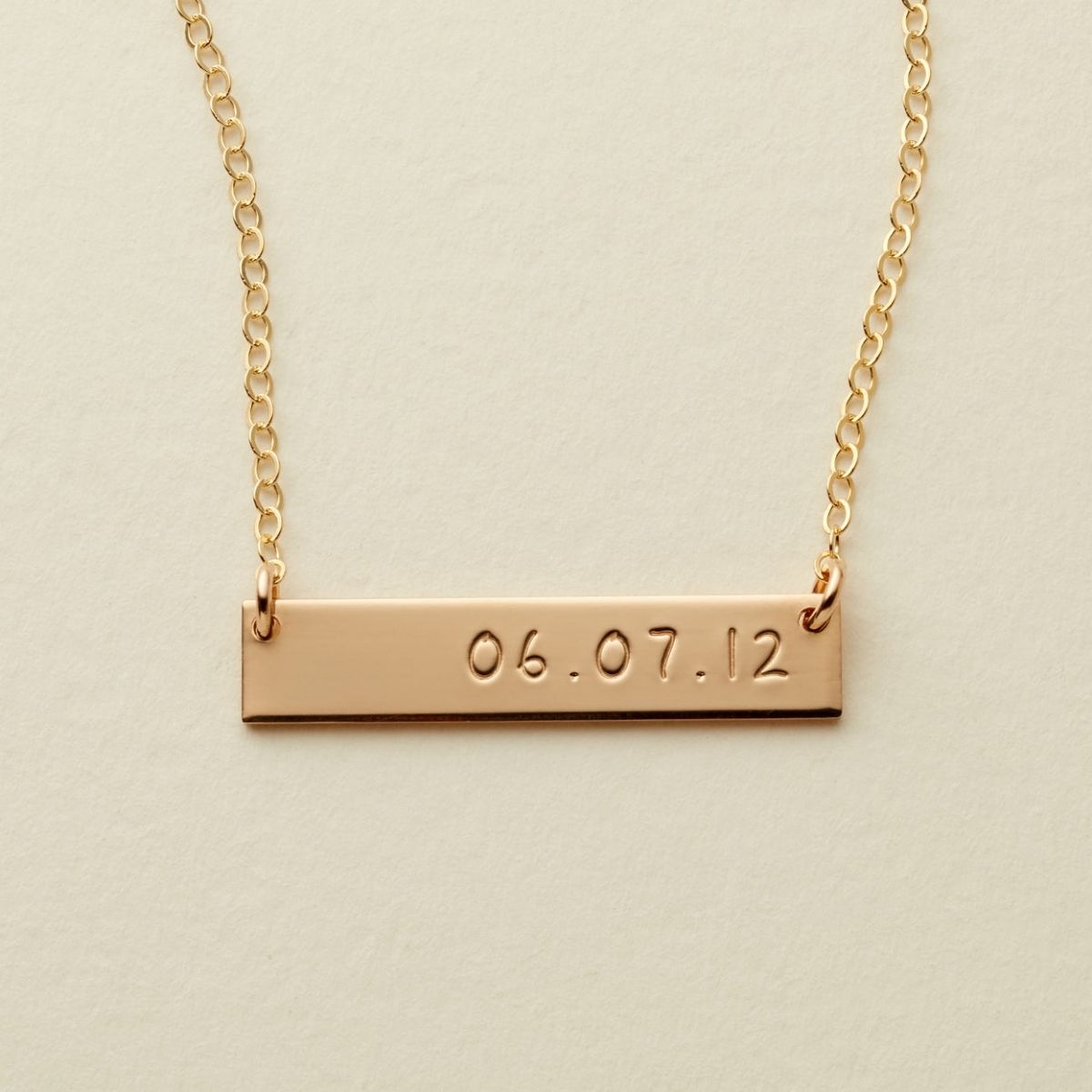 This date bar necklace is perfect for remembering a special date in your life.
Some ideas of dates you could put on it are your wedding anniversary, the day you met your significant other, or your child's birth date.
You can have a matte or shiny finish on it. Personalized gifts like this are really meaningful.
7. Love Disc Necklace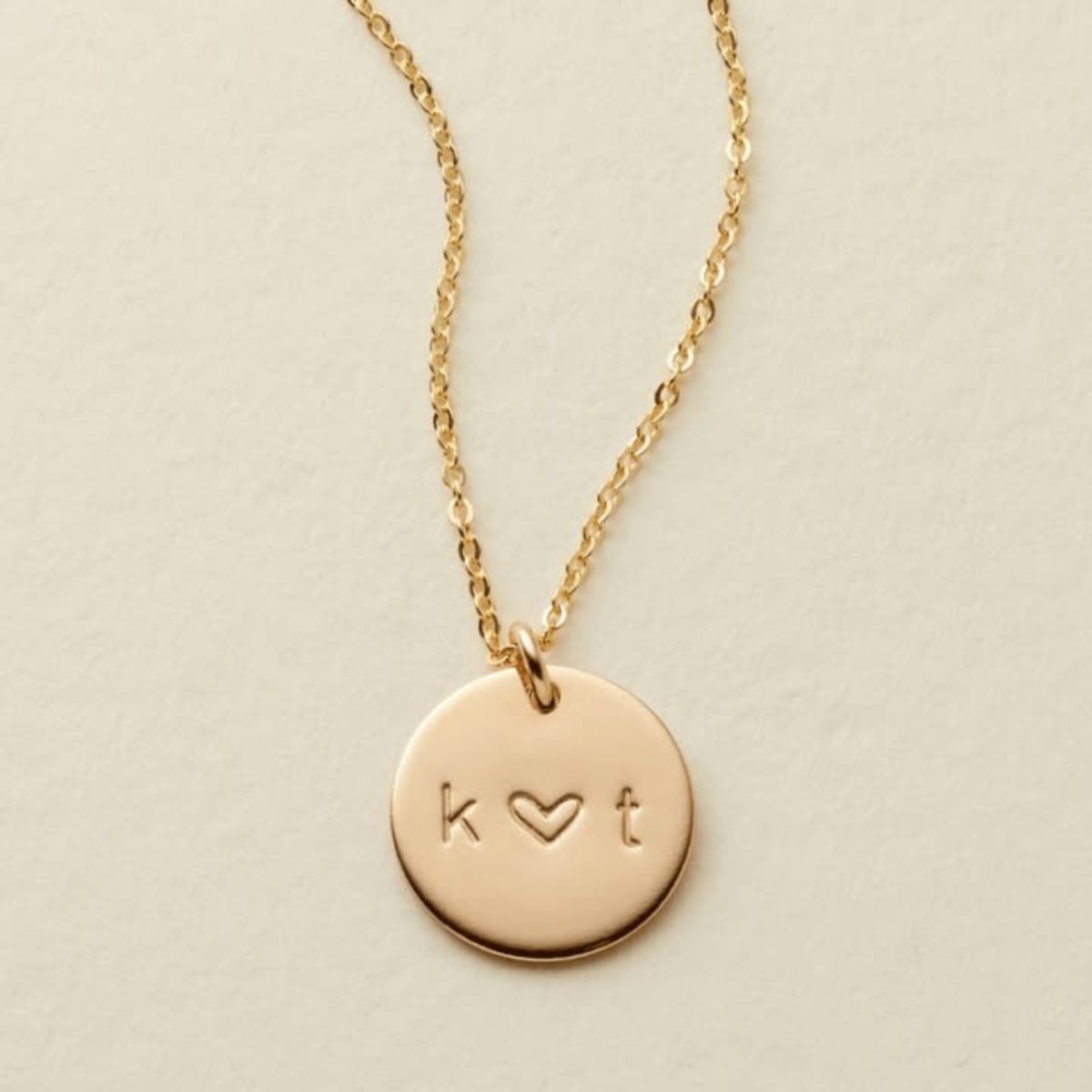 This love disc necklace is a perfect personalized gift to give your wife or girlfriend for Valentine's Day, Christmas, or their birthday.
She's sure to love it! It comes in gold, silver, and rose gold. You can get the disc in different sizes including 1/2″ and 3/8″.
8. Gold Name Necklace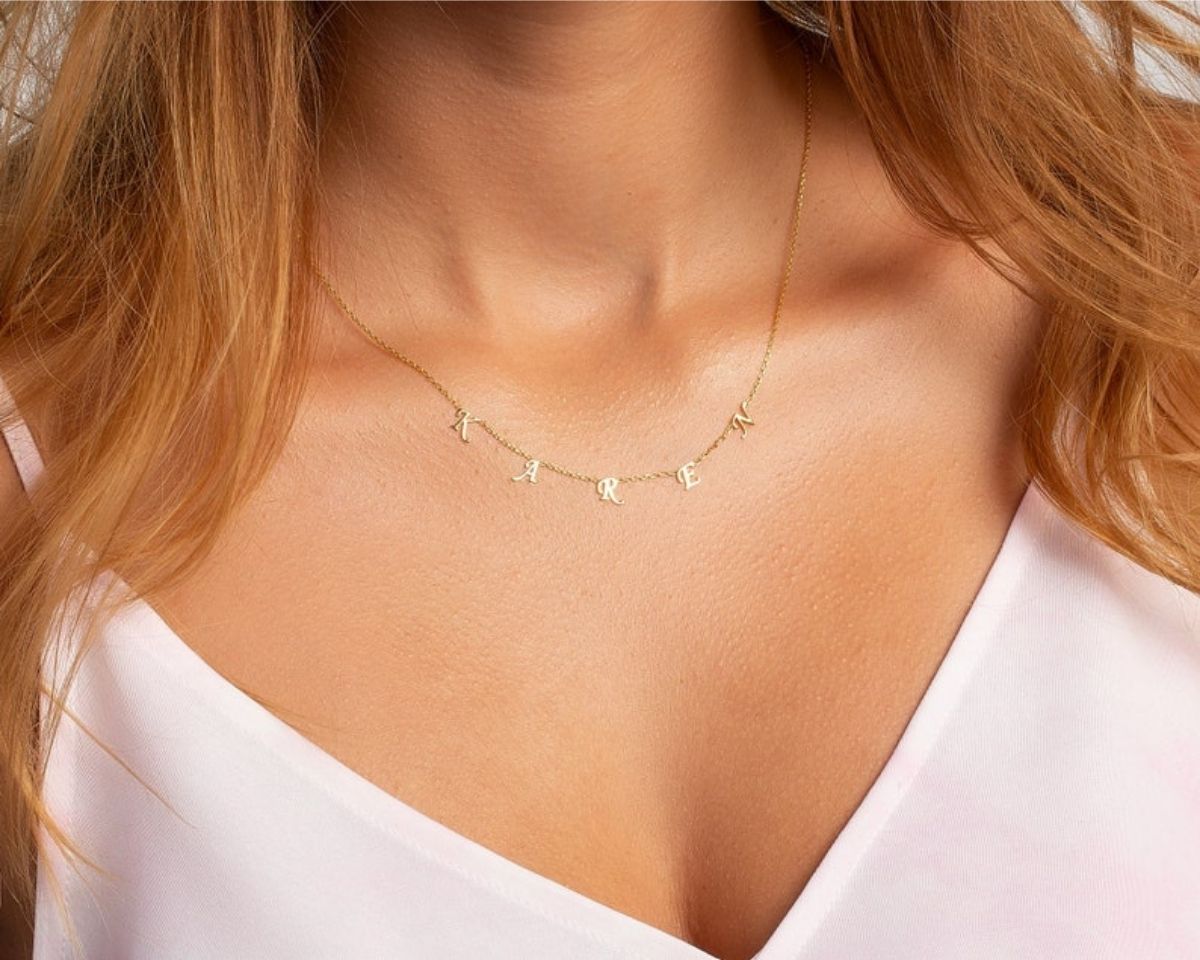 This is one of the more unique personalized necklaces for women. The letters are on the chain and spaced out. It looks really dainty and feminine.
9. Engraved Bar Necklace
The bar on this necklace is vertical, which creates a different vibe than other necklaces. It's more of a statement piece. There are six different color options.
10. Personalized Name Bar Necklace
Bar necklaces like this are so classic when it comes to personalized necklaces. If it gold filled and you choose the name that goes on it.
Make sure you check out my other accessory posts.
Pin this image so you can find this post later!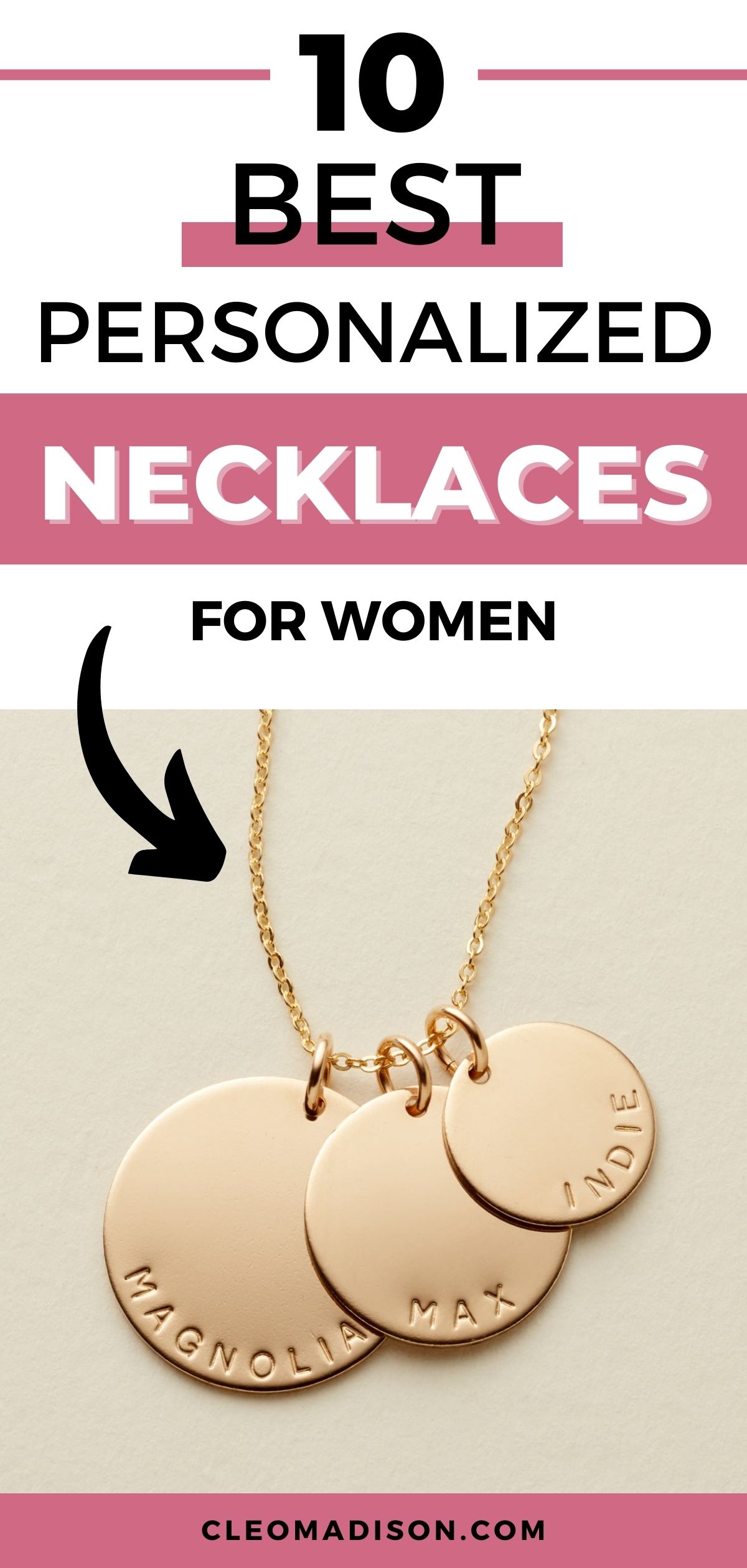 As an Amazon Associate I earn from qualifying purchases.