Disclosure: Some of the links below are affiliate links. At no cost to you, I will earn a commission if you click through and make a purchase.
The holiday season is here, which means it's time to start thinking about gift ideas and what you're going to put in the stockings.
Each stocking stuffer in this post will be perfect for the women in your family who want to be in style. These are all fun ideas for stocking stuffers for women this Christmas.
Stocking Stuffer Idea #1 – Engravable Bar Necklace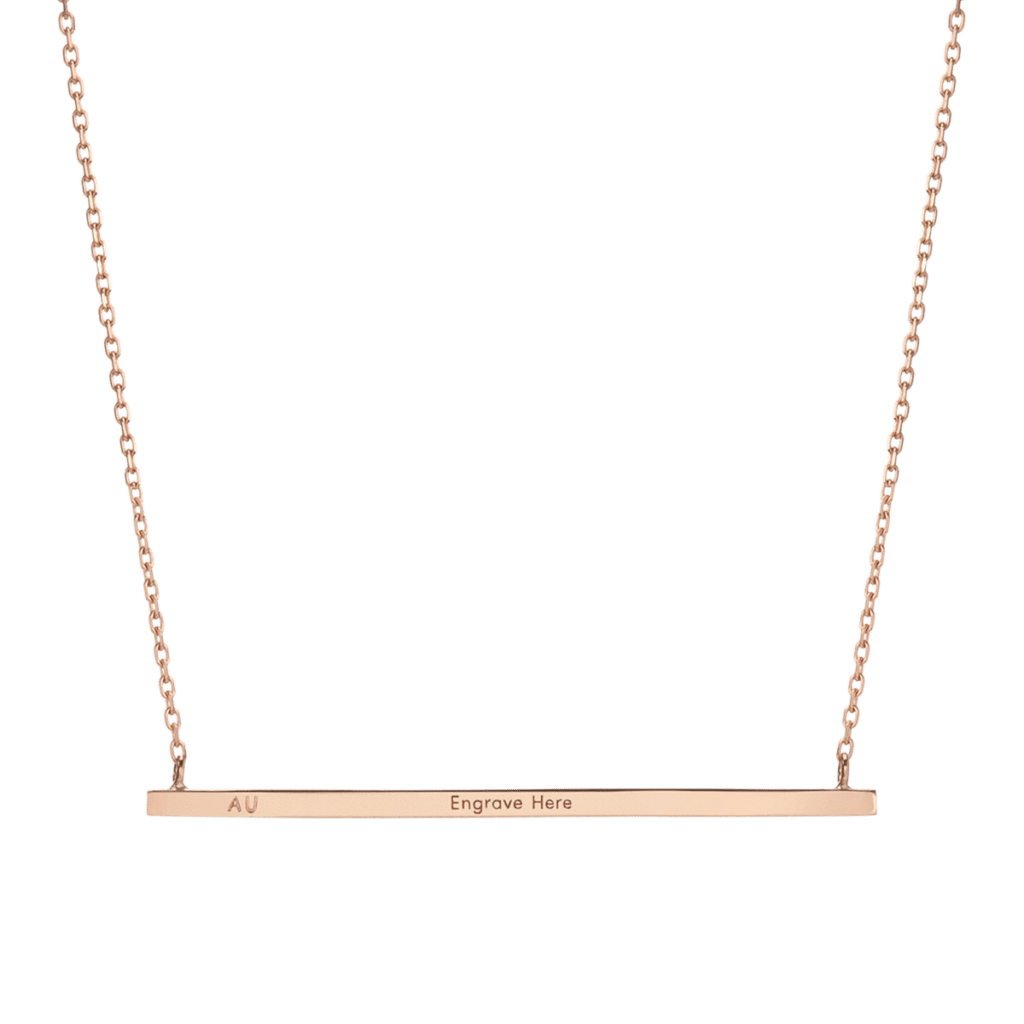 I love to shop for items like these personalized bar necklaces. You can have them say anything you want and they are really meaningful. This necklace comes in yellow gold, rose gold, and white gold.
Related Content: 18 Modest Christmas Skirts Guaranteed To Spread Cheer
2. Faux Leather Earrings
Leather earrings make great gifts because they are affordable and lightweight.
3. Watch
I love this light pink watch. It is super feminine and would be so fun to have in your stocking.
Related Content: 12 Perfect Gift Ideas For LDS Sister Missionaries
4. Floral Headband
This pack of 4 headbands is perfect. They fit nicely into a stocking and the different color choices are exciting.
5. Large Hoop Earrings
Gold hoop earrings are very on-trend right now. This pack of 3 colors makes for really good holiday gifts.
6. Scrunchies
These scrunchies make for fun Christmas gifts. They are super cute and fashionable.
7. Leopard Print Beanie
Leopard print is very trendy right now. I love how it can go with any colors since it's neutral.
8. Sunglasses
Sunglasses can really make an outfit come together. They're also a fun gift to receive.
Related Content: 14 Chic Modest Holiday Outfits To Try Out
9. Hair Clips
Hair clips will make any outfit instantly look more fancy and put-together.
10. No Show Socks
Socks can really throw off the look of an outfit, so no show socks are really important.
11. Gemstone Stacking Rings
These gemstone rings are beautiful and dainty. I recommend getting them for a mom and choosing the birthstones of each of her children.
12. Gloves
Outdoor photo shoots can make your hands freeze. If the person you're shopping for has cute gloves like these, they'll be able to just wear them for their pictures.
13. Fabric Shaver
It is the worst when your clothes are full of lint and who knows what else. This fabric shaver will solve that problem and keep your fashion loving family member looking fresh.
14. Faux Fur Earmuffs
Gifts like these earmuffs are so fun! They are useful and unique looking.
15. Ponytail Beanie
One thing I don't like about beanies is that it's weird to wear them with your hair up. These ponytail beanies solve that problem though!
You'll want to add this to your list of stocking stuffer ideas for the people you know.
16. Bandana Scarves
Bandana scarves are so versatile. You can wear them many different ways in your hair or around your neck.
17. Nail Polish
This set of nail polish comes with a lot of color options. There will always be a color that works for your fashionista friend's outfit.
18. Lip Balm
Beauty products like this make good gifts because they are small and everyone loves them.
Pin this image so you can find this post later!
As an Amazon Associate I earn from qualifying purchases.