Disclosure: Some of the links below are affiliate links. At no cost to you, I will earn a commission if you click through and make a purchase.
If you're a teacher and needing some outfit inspo this school year, then you're going to love these fall teacher outfits!
These outfits are great for teachers of any grade, like elementary school, middle school, and high school.
They are stylish, chic, classy, and dressy. You will look and feel amazing in them.
In this post I'm going to show you teacher outfit ideas that you will love.
Are you ready to see them? Let's get to it!
Fall Teacher Outfits #1 – Cardigan Outfit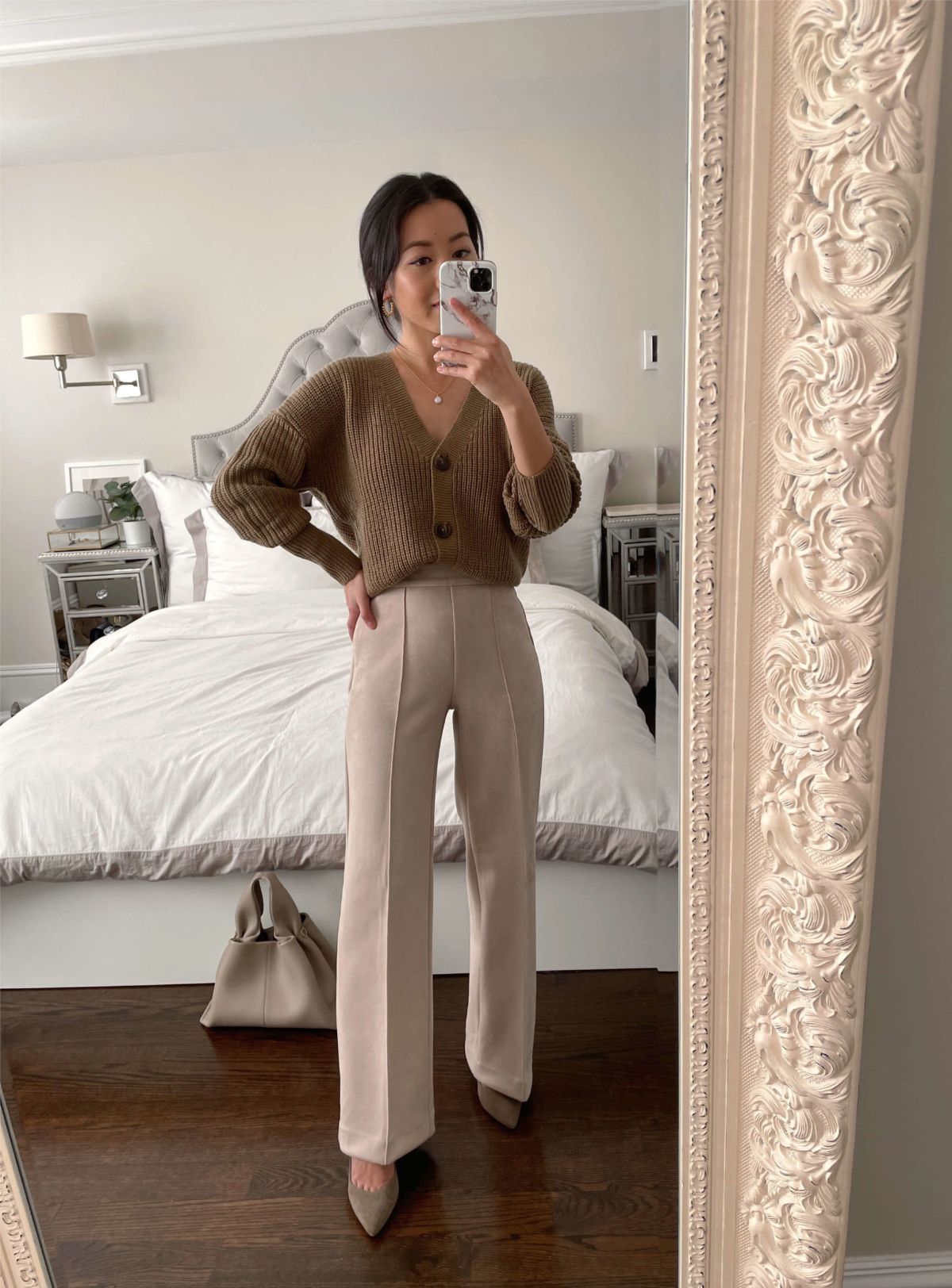 This outfit is so stylish and amazing! I love the neutral brown tones for fall.
She is wearing a mocha brown cropped cardigan and she tucked the front into her tan pants. She also has on pointy tan shoes.
I love that it's simple, but super put together looking.
Shop this look:
Related Content: 4 Stylish Ways To Style A Cropped Cardigan
2. Tan Blazer Outfit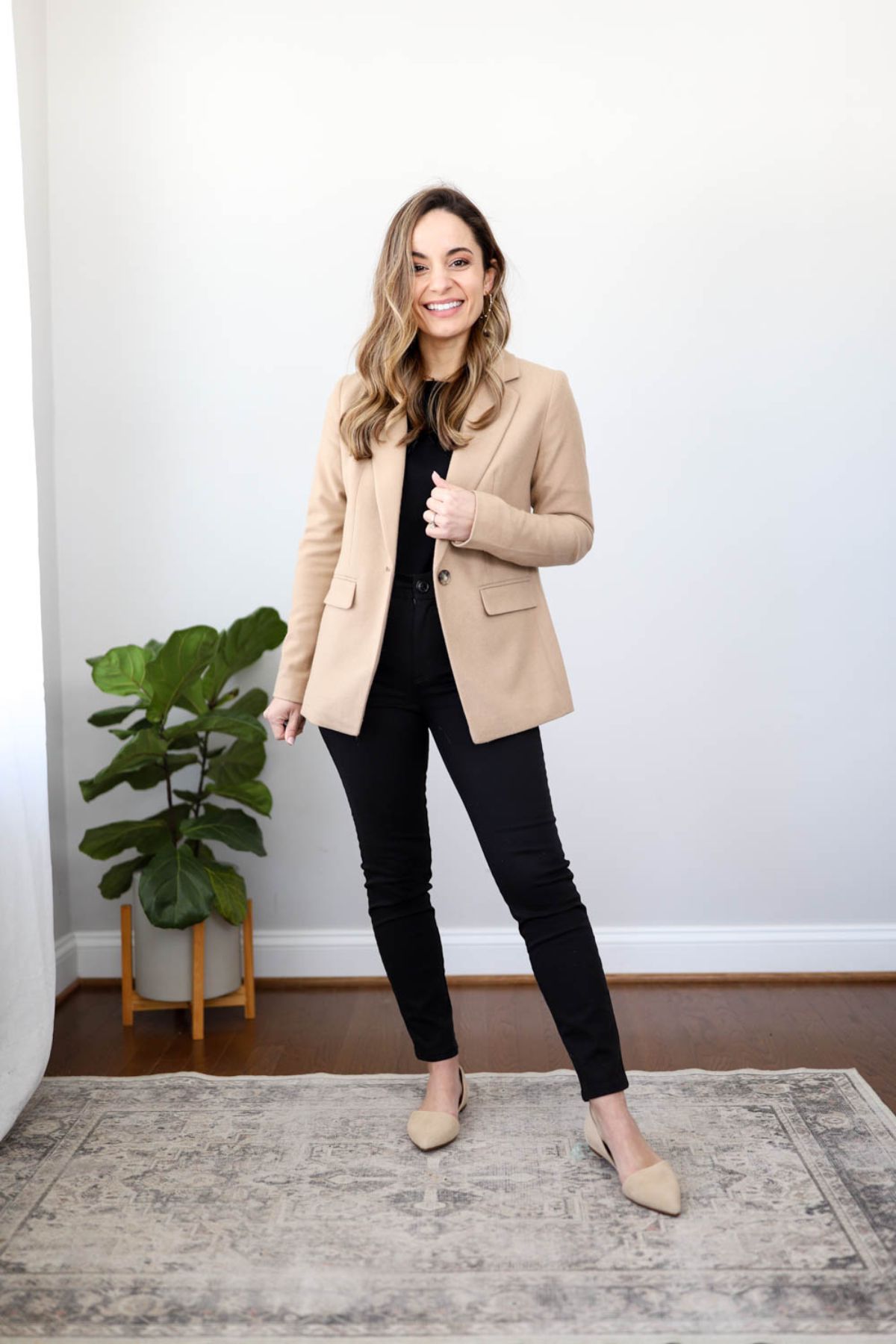 This outfit is great for a colder fall day, so not the beginning of fall when it can still warm up in the afternoon.
She is wearing a tan blazer, a black shirt, black pants, and tan pointy flats.
You could also do this outfit, but with a black dress instead of the black pants and black shirt.
Shop this look:
3. White Pants Outfit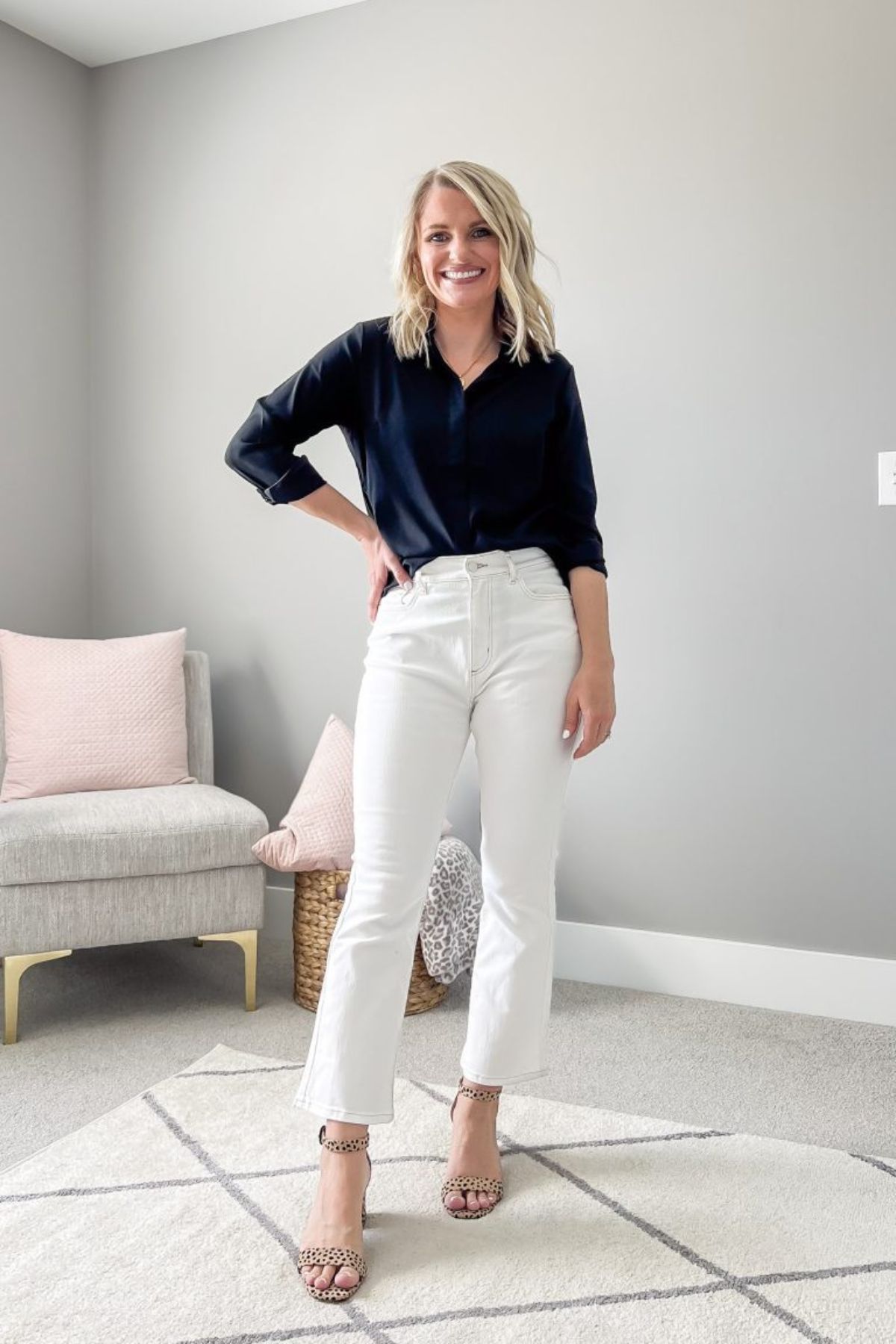 This is another fun fall teacher outfit that I love the colors of! It is so classy and cute.
It's also a great outfit for moving around a lot or if you teach young kids and sit on the floor with them.
She is wearing a black blouse, white cropped pants, and leopard strappy shoes. She tucked the front of her shirt into her pants.
Another idea you could do is this outfit, but with a black sweater to stay a little warmer.
Shop this look:
4. Outfit With Paper Bag Pants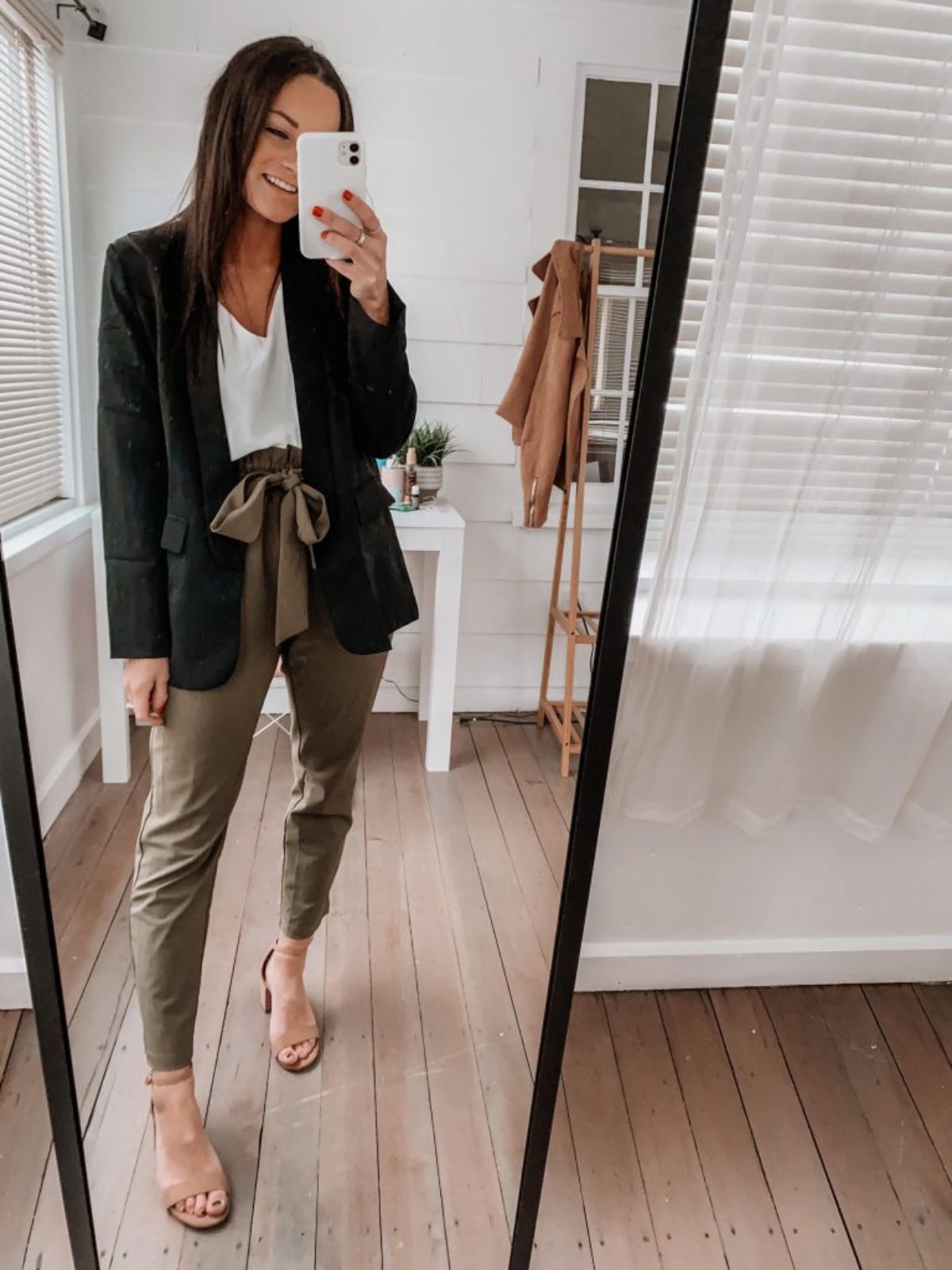 Paper bag pants are cute and very comfortable. I love how this outfit has layers so you can wear the blazer when it's cooler in the morning, then take it off if it gets warmer later in the day.
She is wearing a black blazer, a white tee, olive green paper bag pants, and tan heels. You could swap the shoes for flats to make the outfit better suit you if needed.
Comfortable teacher outfits like this are perfect for work! I love the color of these pants and I think they'd be perfect for a teacher wardrobe capsule.
Shop this look:
5. White Blazer Teacher Outfit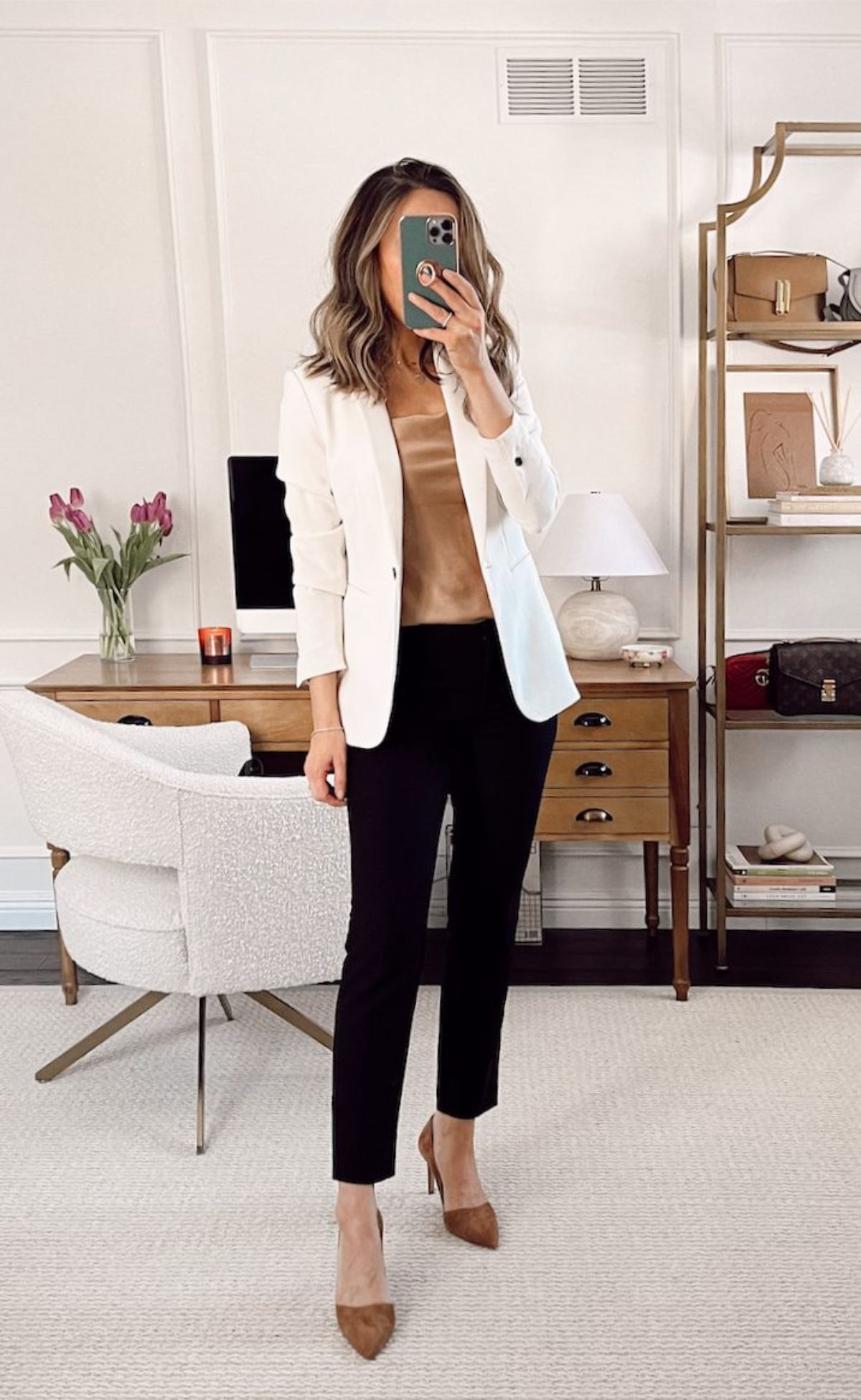 This chic outfit is perfect for a teacher in the fall.
She is wearing a white blazer, a tan top, black pants, and brown pointy heels.
Shop this look:
Conclusion
I hope you found some fall outfit inspiration for work from this post! It's best to dress in layers during the fall since the weather can change throughout the day.
Which of these cute teacher outfits is your favorite?
Pin this image so you can find this post later!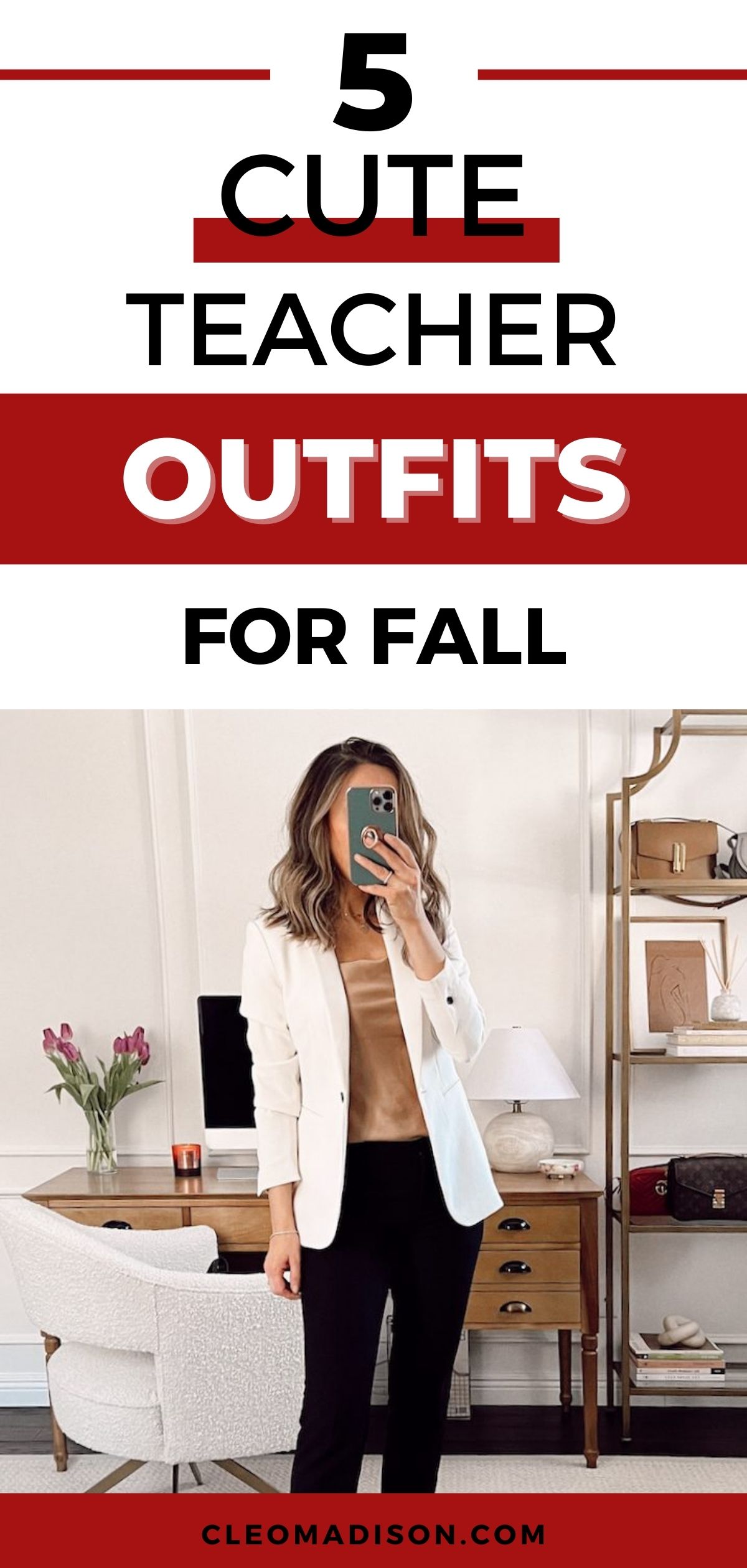 As an Amazon Associate I earn from qualifying purchases.