Disclosure: Some of the links below are affiliate links. At no cost to you, I will earn a commission if you click through and make a purchase.
If you're looking to get your whole family into the Halloween spirit, then these family Halloween costumes are perfect for you to get ideas from.
Family Halloween Costume #1 – Star Wars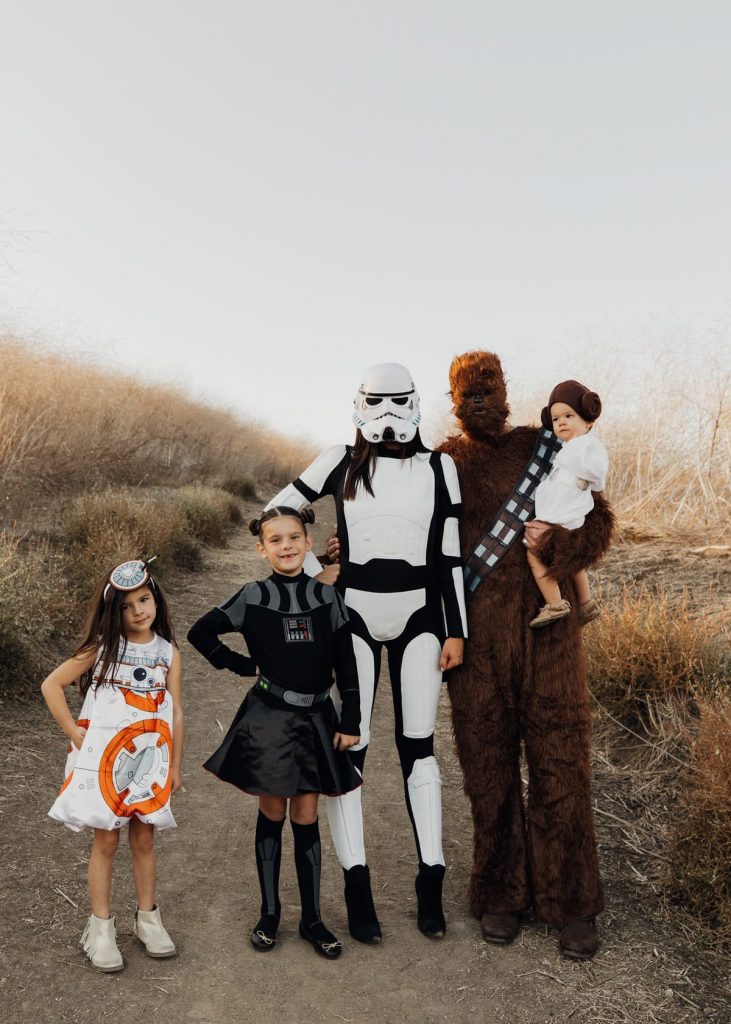 These Star Wars family costumes are amazing! Mom is a Storm Trooper, Dad is Chewbacca, and their kids are dressed up as BB8, Princess Leia, and Darth Vader.
Shop these costumes:
2. Chick-Fil-A
I love how unique this Chick-Fil-A family is! The parents are dressed as Chick-Fil-A workers and their baby is wearing a cow costume. The mom is holding a Chick-Fil-A cup to complete the look!
Shop these costumes:
Related Content: 36 Easy Modest Halloween Costumes You'll Love
3. Stranger Things
This family's Stranger Things Halloween costumes are so trendy and fun. The dad is Jim Hopper, the mom is Eleven, and their kids are a demogorgon and Dustin.
Shop these costumes: