Dressing modestly is powerful and it's not something everyone does. If you're questioning if you should dress modestly or not, know that there are so many benefits of dressing modestly.
1. You Feel Confident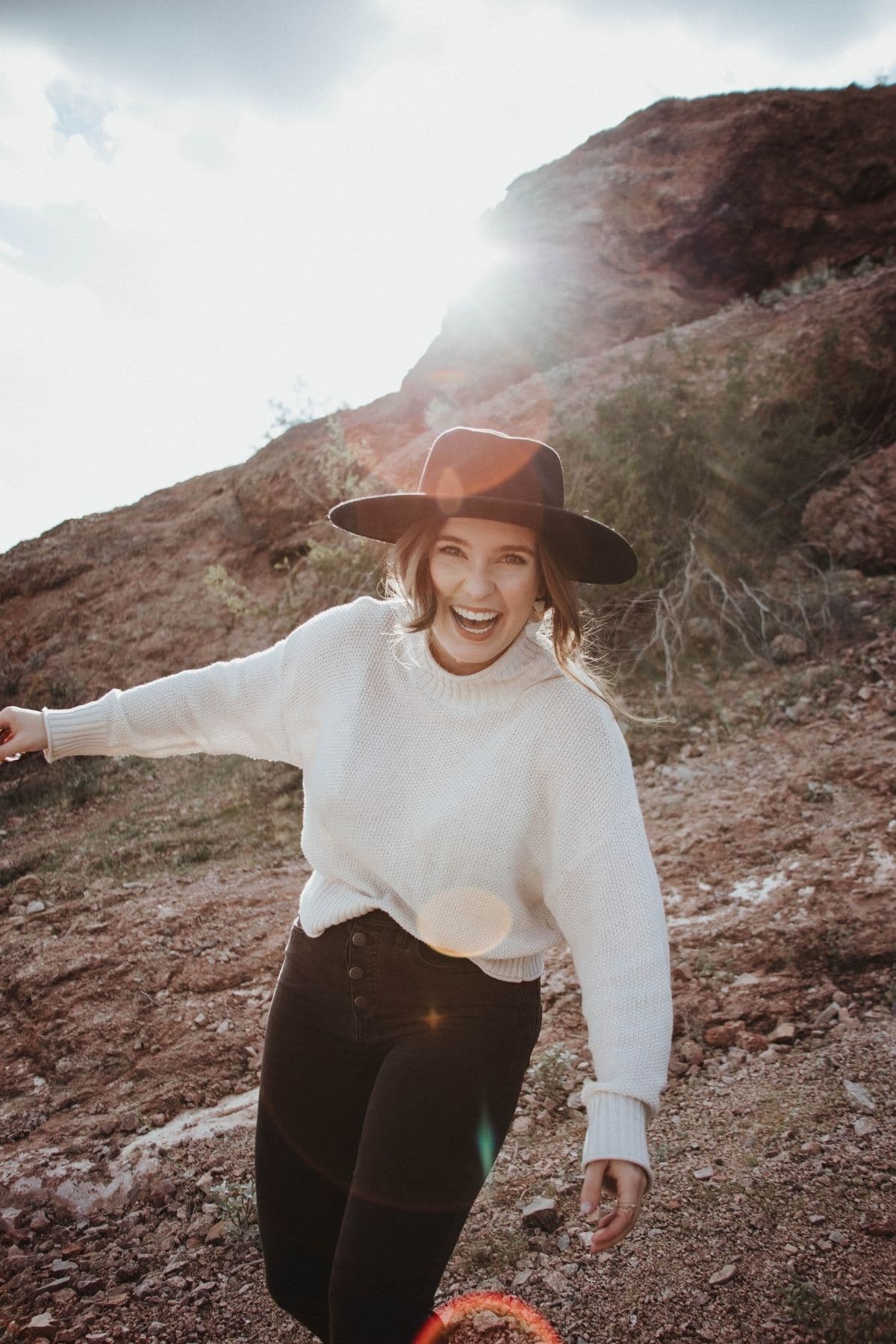 When you dress modestly, you can feel confident in your outfit and use it to show your personality and beauty rather than show your skin.
2. You're Respecting Yourself
When you cover certain parts of your body, it shows that you respect your body and that you don't feel the need to show your body off to others.
You know your worth and you're not going to let anyone and everyone see your body.
3. Other People Respect You
People who see you dressed modestly will have respect for you. It can be uncomfortable being around people who are not dressed modestly.
Related Content: How To Wear Leggings Modestly
4. Modesty Is Comfortable
Modest clothes are more comfortable to wear than immodest ones. It's easier to move around in modest dresses than it is in a skin tight dress.
5. You're Unique
Not everyone dresses modestly, so wearing modest clothing will make you stand out in a good way.
You don't have to be like everyone else and dress like everyone else.
6. Less Chance Of Wardrobe Malfunctions
When you wear modest fashion, your risk of having a nip slip or exposing other body parts is not great as opposed to wearing a tank top with a low-cut neckline.
This is something that everyone wants to avoid.
Related Content: 60 Powerful Modesty Quotes and Bible Verses
7. You're Setting A Good Example
As a woman who dresses modestly, you're showing others around you that they can dress modestly too.
Sometimes people just need to see someone else around them doing something first to give them the push to try it too.
8. You Look Sophisticated
When women dress in knee-length or midi length dresses and skirts, they will always look more sophisticated than wearing a tight mini skirt.
9. Modesty Is Not Restricting
When you're dressed modestly, you can move around much easier. You also don't have to worry about bending over and showing body parts you didn't mean to.
Pin this image so you can find this post later!