Disclosure: Some of the links below are affiliate links. At no cost to you, I will earn a commission if you click through and make a purchase.
Overalls are super cute in every color, but I can't get enough of how black overalls look. They're chic, timeless, and flattering. You'll want to copy all of these black overall outfits.
Black overalls can be worn as part of a casual outfit or dressed up. They can also be worn any season of the year, though fall makes the most amazing outfits.
Styling them can seem intimidating, but it's actually a pretty easy fashion piece to put an outfit together with.
Most black overalls are denim, but there are other fabrics they can be made from as well, like leather overalls. I prefer the black denim overalls to other materials though.
There are different shapes and styles of black overalls. Some of them are skinny, raw edge, straight leg, cropped, and distressed.
This post will give you black overall outfit ideas and show you how to style overalls.
#1 Black Overall Outfit – With Leopard Print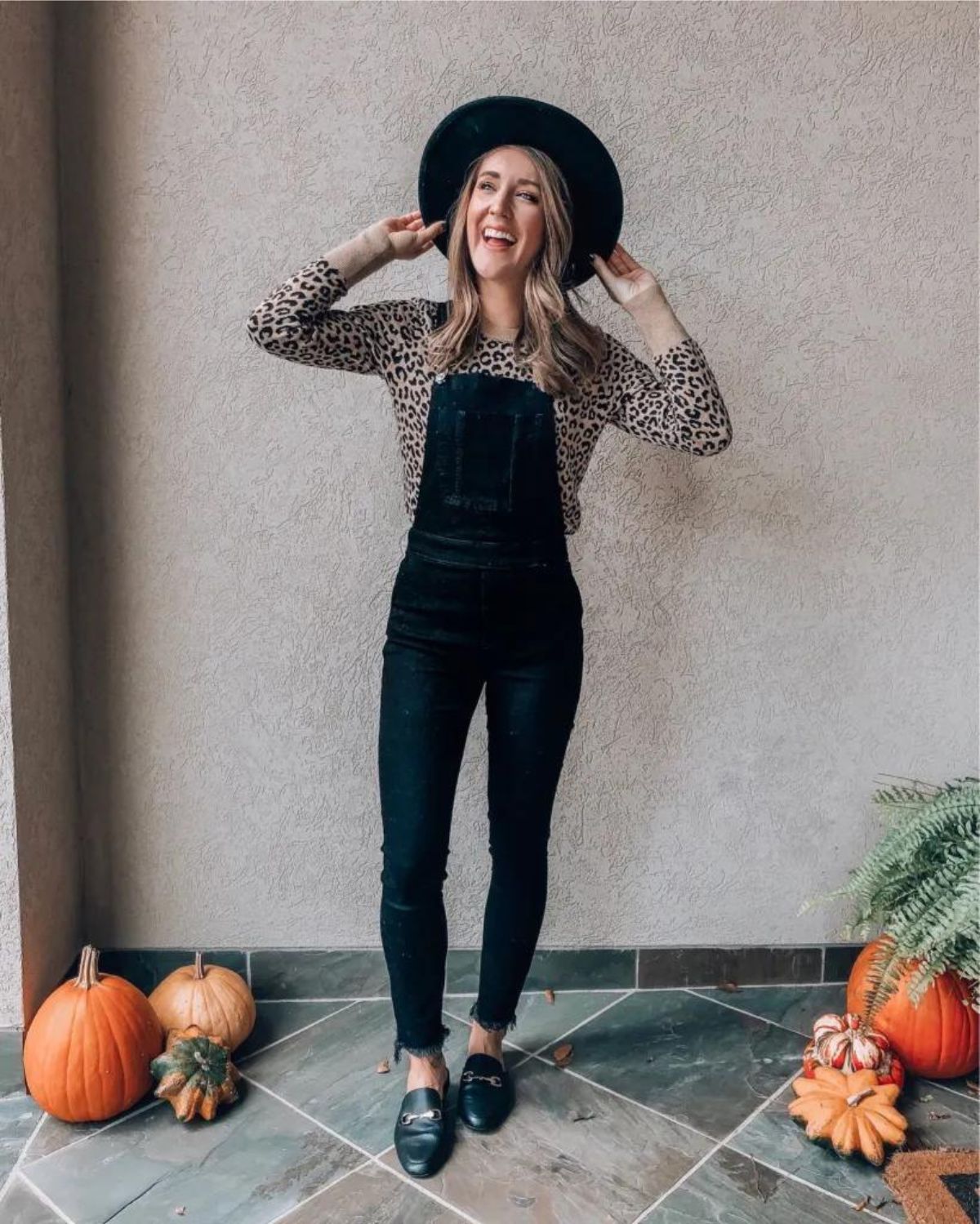 I love a good black denim overall outfit, like this black overalls with leopard print outfit so much! I think it is the perfect fall outfit.
She is wearing skinny black overalls that are frayed at the end, a leopard print sweater, black mules, and a black hat.
Shop this look:
2. With A Cardigan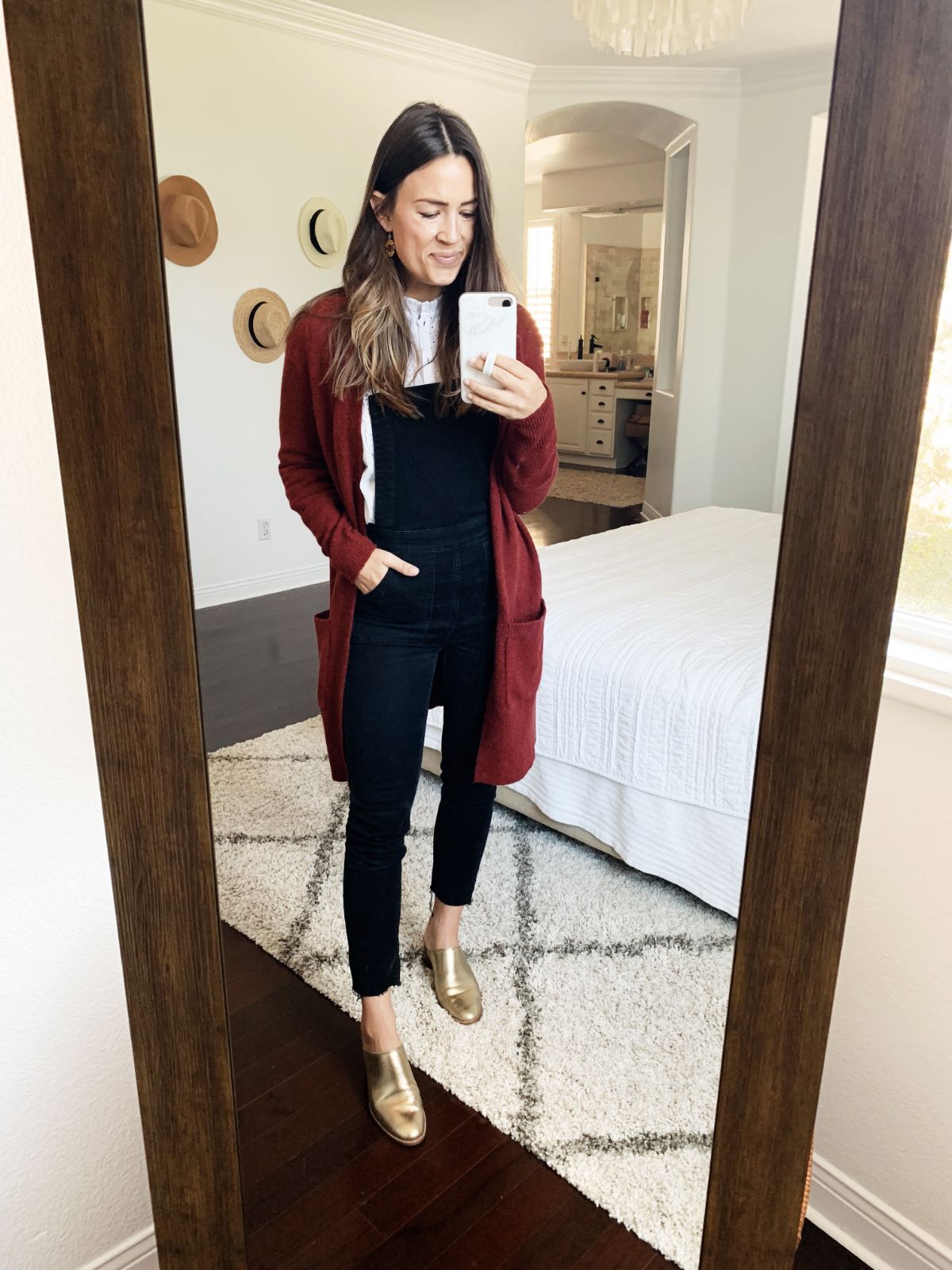 There's nothing cozier looking than a long cardigan with overalls. This outfit is skinny black overalls paired with a long maroon cardigan, a white eyelet top, and a pair of gold mules.
This is one of my favorite ways to wear overalls.
Shop this look:
3. With A Sweater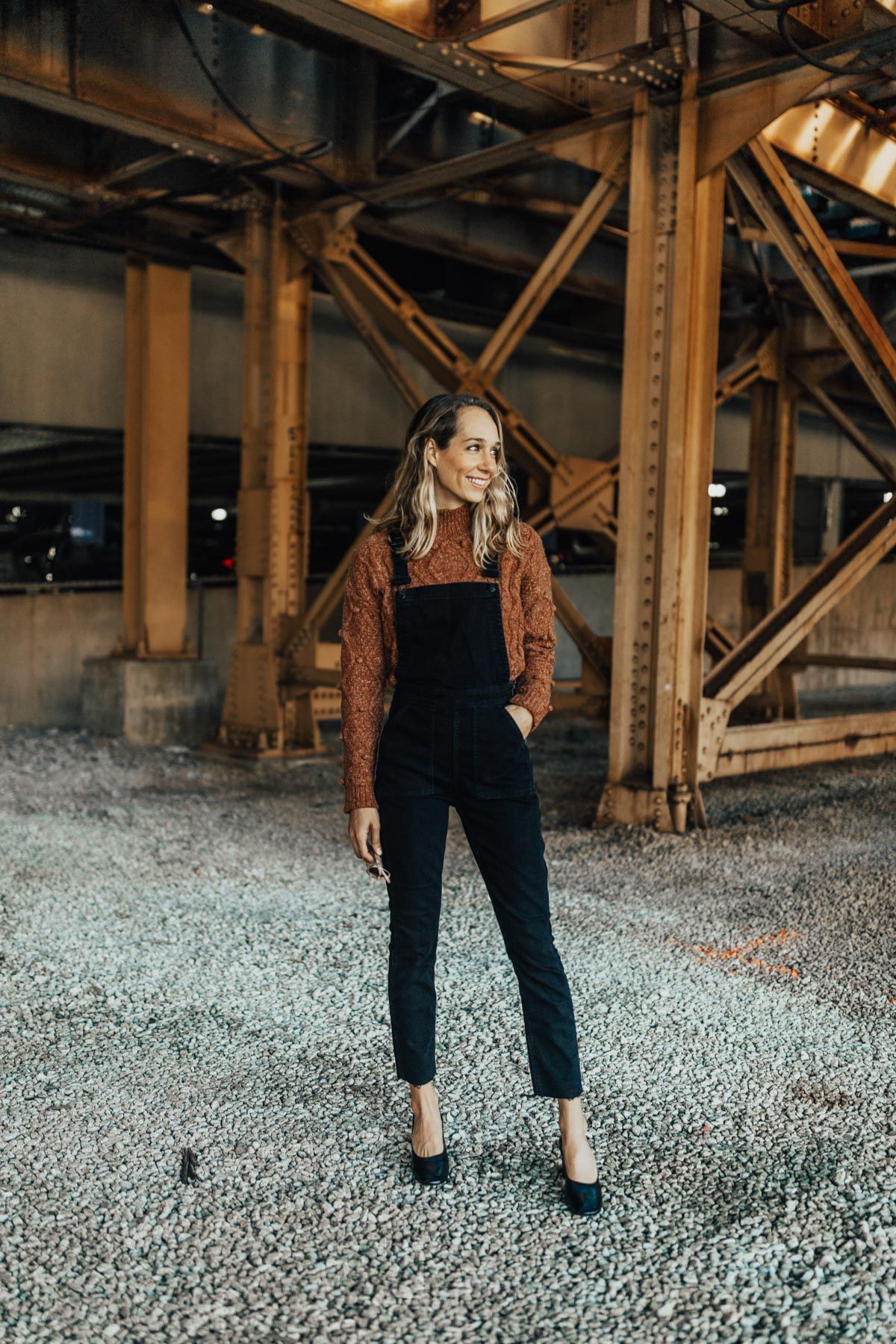 I love a good black overalls and sweater outfit! This outfit is black overalls with a rust pom sweater, and black block heels.
Shop this look:
4. With Booties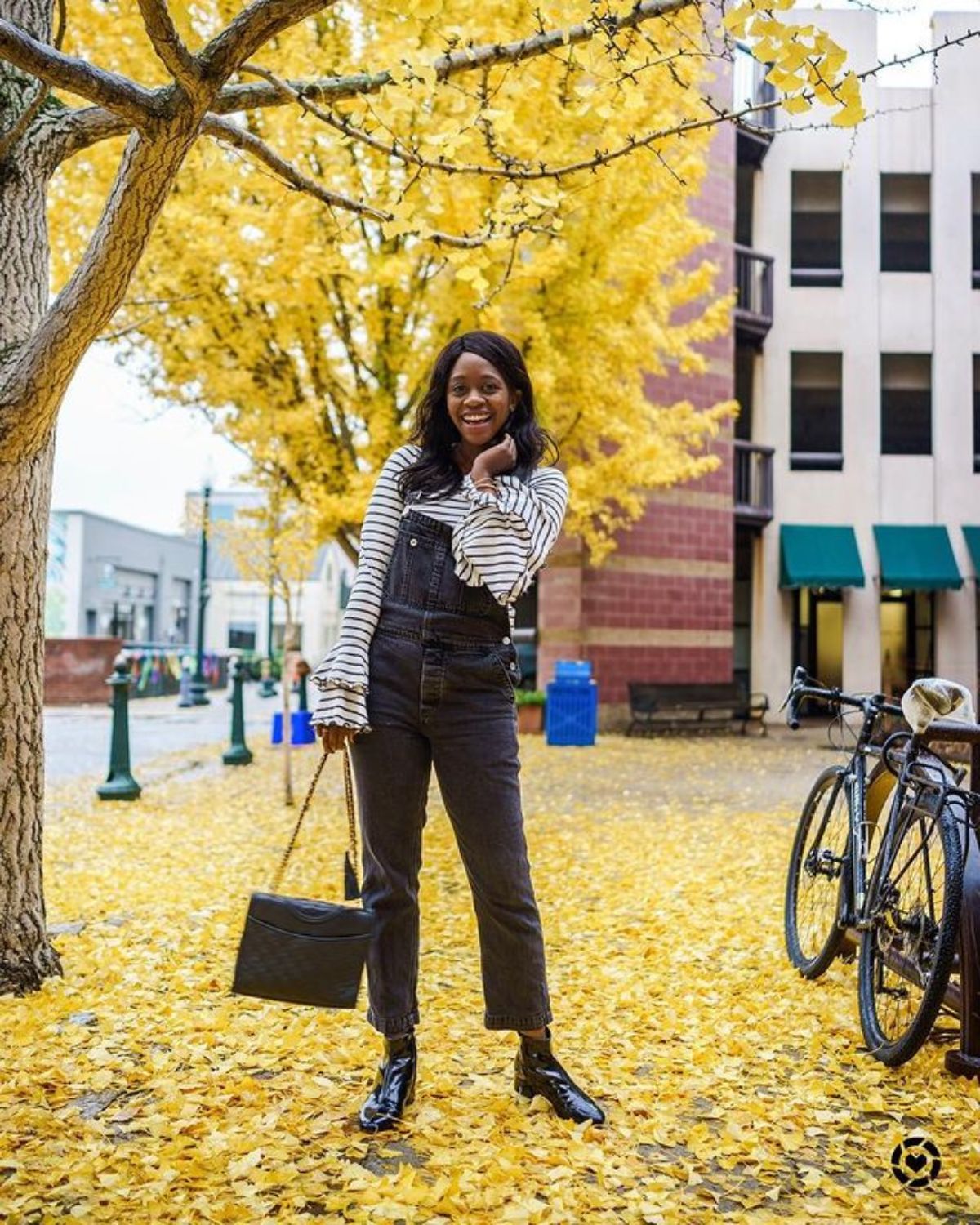 Booties are a fun addition to a black overalls outfit. This outfit is black straight leg overalls with black ankle booties, a white and black striped long sleeve shirt, and a black purse.
This street style is so edgy and fun.
Shop this look:
Related Content: How To Style Booties
5. With A White Top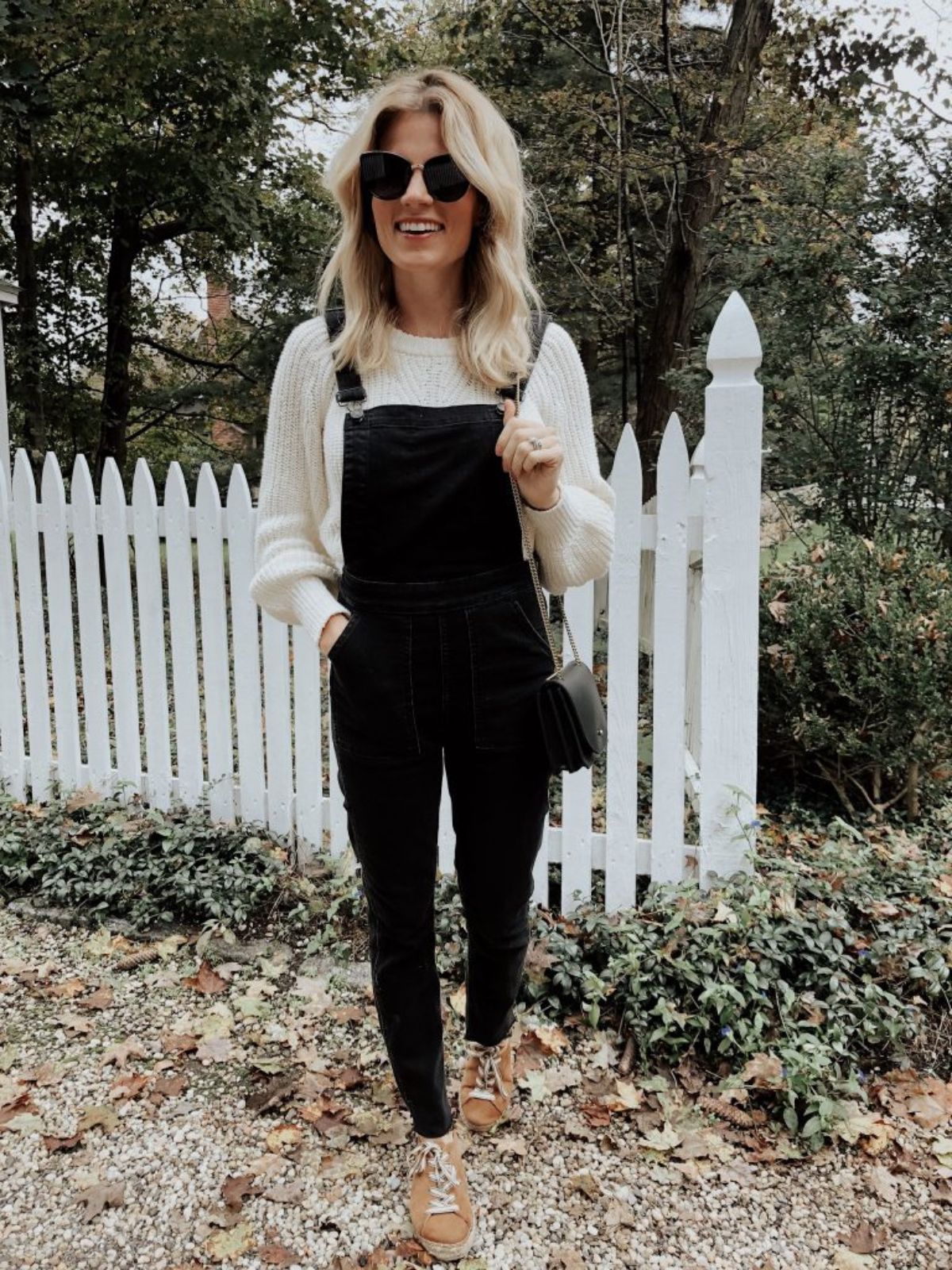 Black and white are timeless and will always look amazing together. This outfit is black skinny overalls with a white balloon sleeve sweater, tan sneakers, and a black cross body bag.
Shop this look:
6. With Short Sleeves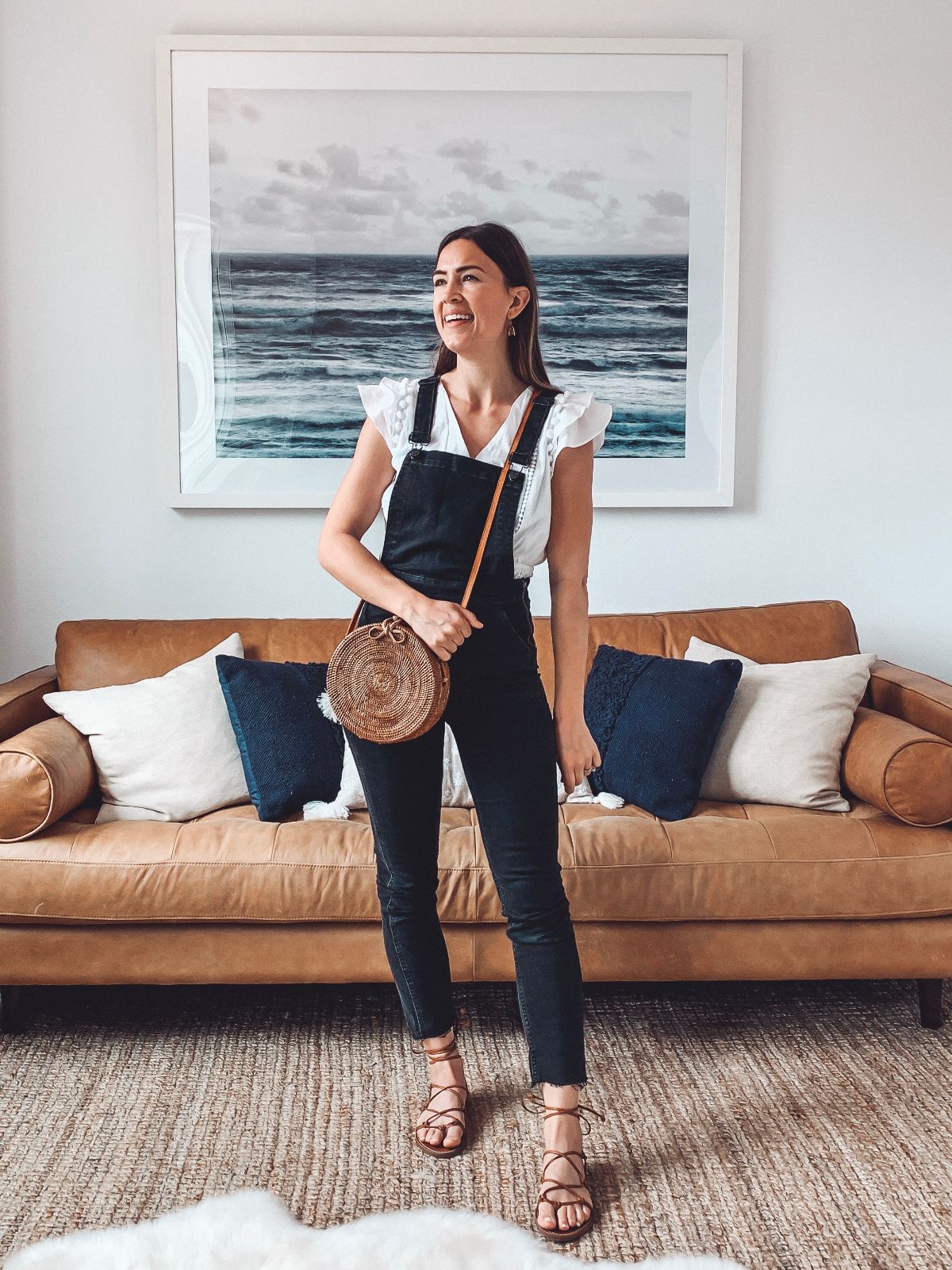 Short sleeves are great with overalls in the spring and summer. This black overalls outfit is skinny overalls with a white short sleeve shirt with flutter sleeves, brown lace up sandals, and a brown bag.
Shop this look:
7. With Stripes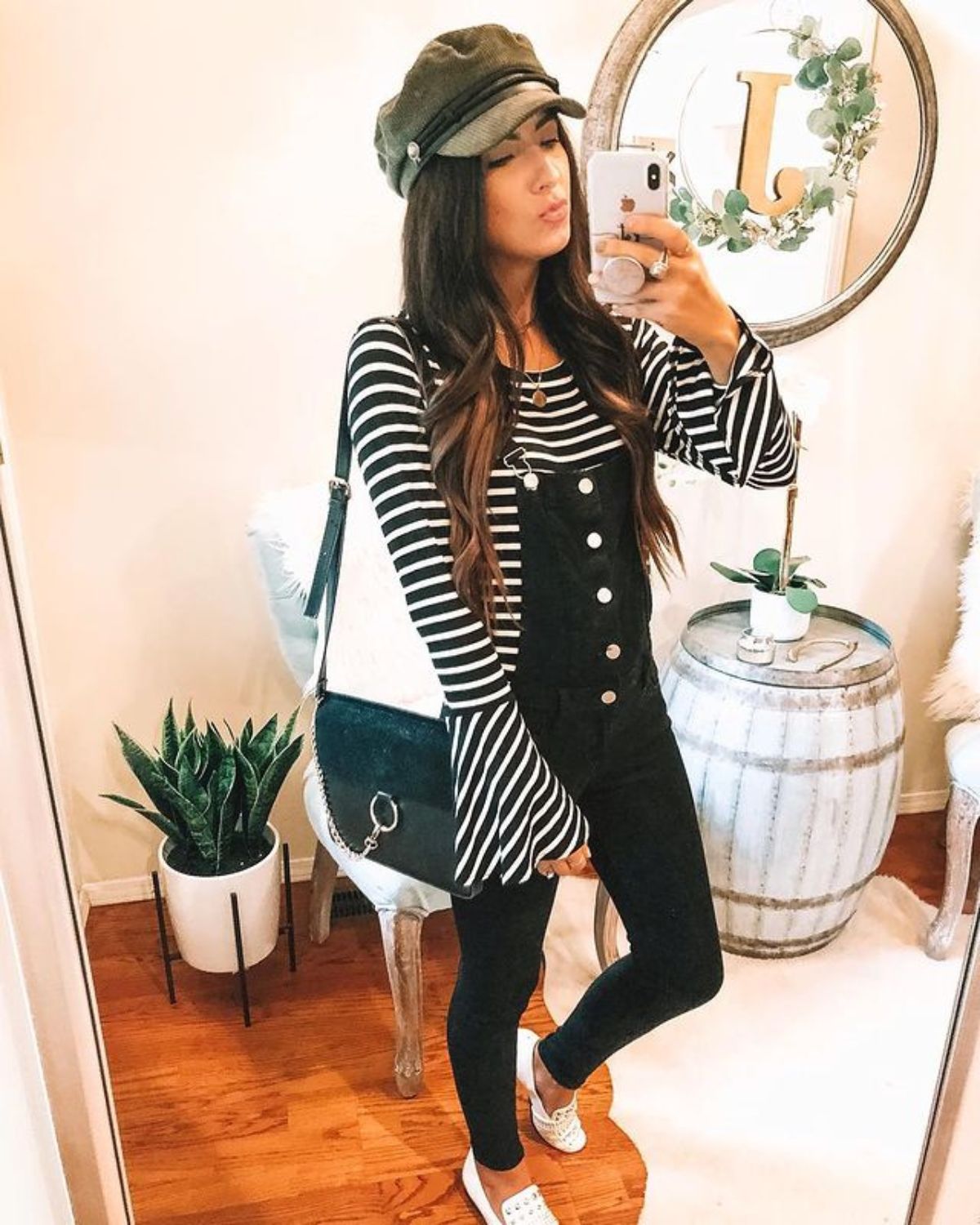 Stripes are a classic pattern to add to any outfit, so of course they look great with black overalls. This outfit has skinny black overalls with a long sleeve black and white striped shirt, white loafers, a black cross body bag, and an olive green hat.
Shop this look:
Pin this image so you can find this post later!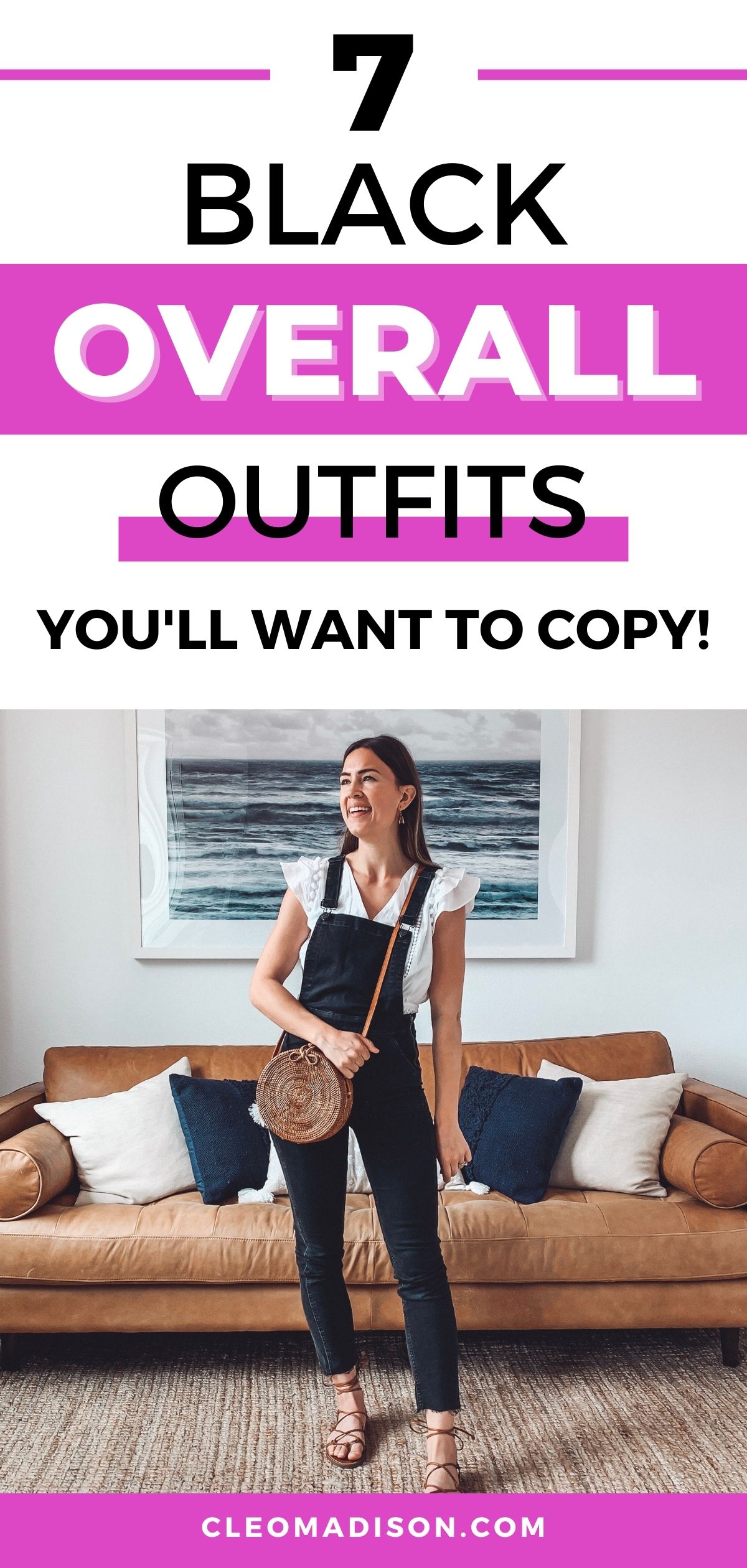 As an Amazon Associate I earn from qualifying purchases.