Disclosure: Some of the links below are affiliate links. At no cost to you, I will earn a commission if you click through and make a purchase.
We know for a fact that around the world people opt for short clothes to beat the summer mostly. On the other hand, others feel like dressing up in a modest but stylish way.
For cool autumn evenings and winters, a women's leather jacket is surely a go to outerwear. It is a timeless classic piece that speaks for itself and is modest at the same time.
Grace, self-assurance, and comfort are the three main components of modest clothing. Developing a keen sense of appropriateness is essential for dressing modestly and fashionably and doing it with swagger and panache!
There is no universally accepted definition of modest clothing, so you can be creative with your choices as long as you basically know when to cover up particular body areas instead of flaunting them altogether.
Whether you're doing it for religious reasons, or you just want to be comfortable in style, there are no guidelines on how to dress modestly.
Whatever your motivations, you should aim for modest fashion for the comfort you desire.
Modern, modest women around the world wear these historically significant clothes with a certain charm and assurance today. Modest clothing is no longer just considered to be standard attire.
Rather, people are increasingly choosing modest attire with a modern aesthetic that can enhance their looks while also helping them feel more rooted in their culture and customs.
So ladies, if you feel like dressing up modestly but do not know what outerwear is a modest fashion essential then worry not. In this blog post, we are going to talk about 10 essentials for a modest fashion wardrobe.
Take out your women's biker jacket and pair together a baggy shirt or maybe opt for long skirts, we are going to talk about all!
1. Long Coats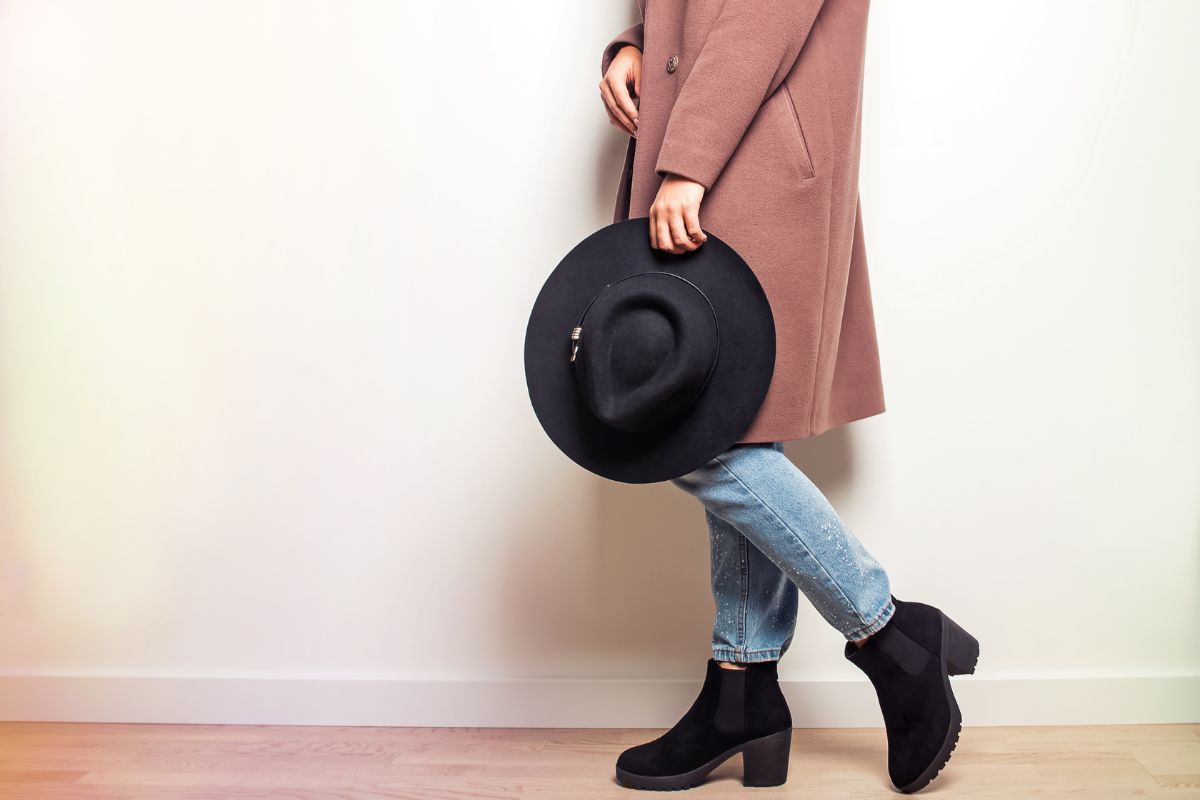 Long coats are versatile pieces that give an attractive look to your outfit. In winter, level up your game; wear your favorite high waisted suede pants and tuck in a button-down shirt or a hand knitted turtleneck. Slide over a long camel coat.
For your footwear, you can always opt for kitty heels, tie a low ponytail, or add statement hoops to your ears, and you are good to go. Such a look is great for offices, meetings, or even some exhibitions. This ties together look will definitely portray your class.
2. Mom Jeans
Mom jeans really are a perfect comfy wear that you can flaunt around at almost any place. It is baggy, does not kill your modest vibe, and pairs with any outerwear perfectly.
For the cool weather, you can always wear mom jeans and a turtleneck and slide over a leather jacket, wear suede boots and there you have the cute look your friends would really appreciate.
Related Content: 18 Cute Ways To Style Mom Jeans
3. Maxi Skirts
For cool spring days, we know exactly how you can dress in a modest way.
Take out your flowy, floral maxi skirt, and put it together with a basic t-shirt, black or white might do, depending on the vibe of your skirt. Slide on your denim jacket over your outfit.
You can always wear pumps with it or even wedges. This outfit gives you character and is modest at the same time. Wear it to picnics or brunch dates, it really is very suitable.
4. Scarves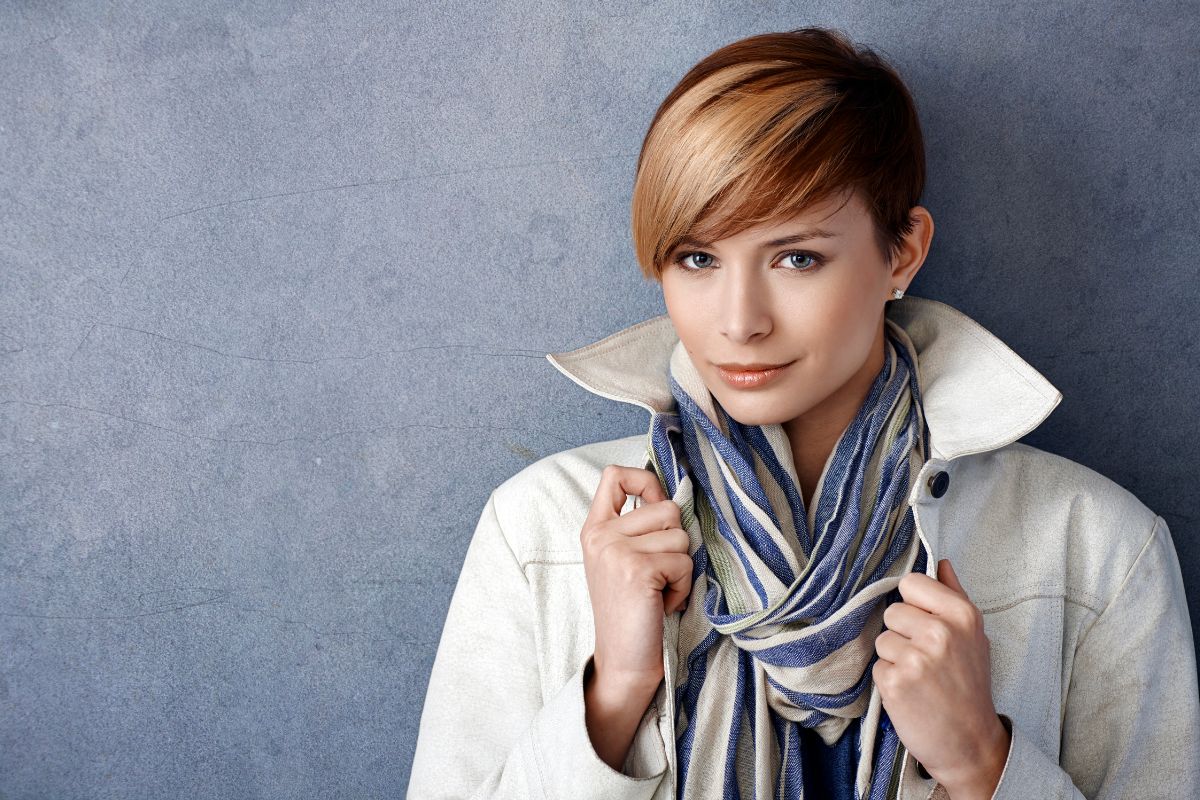 The scarf adds a unique component to your outfit, its flowy behavior is exactly what makes you like it and it sure looks modest.
You can add a scarf to almost anything you wear whether it be with a basic casual outfit or a formal one, a scarf fits all.
Wearing jeans and a basic t-shirt for the day? Add a scarf to your neck. Going to a party while wearing a long dress, drape around a scarf. It just fits all occasions.  
Related Content: Easy Ways To Repurpose Men's Shirts To Make Modest & Trendy Outfits
5. Culotte Pants
Culotte pants are always the star of your outfit, they are dressy and modest and make you look like a fashionista. Opt for a printed culotte that is distinctive and makes you stand out, and pair a flared shirt with contrast to your culotte.
Tie your hair in a high ponytail and curl the ends, wear kitty heeled shoes matching your look, take out a clutch that works well with your dress, accessorize a bit, and you are done.
This outfit is perfect for dinner dates, family gatherings, or you never know you can even wear it to a red carpet.
6. Chiffon Trench Gowns
Chiffon trench gowns are flowy and even if they are added on top of the most basic outfit, it lifts the outfit in no time. This modest wear is loved by women, and artsy people love wearing such on the top gowns.
Take out high waisted wide legged pants, make sure they are patterned (polka dots, stripes, or even checks would do), tuck in a simple shirt or t-shirt, and slide over a printed chiffon gown that matches your pants.
Wear white chunky shoes, match a tote bag and wear your sunshades. This clothing is perfect for a casual day out while you run your daily errands, it is comfortable and lets you look your best.
7. Dresses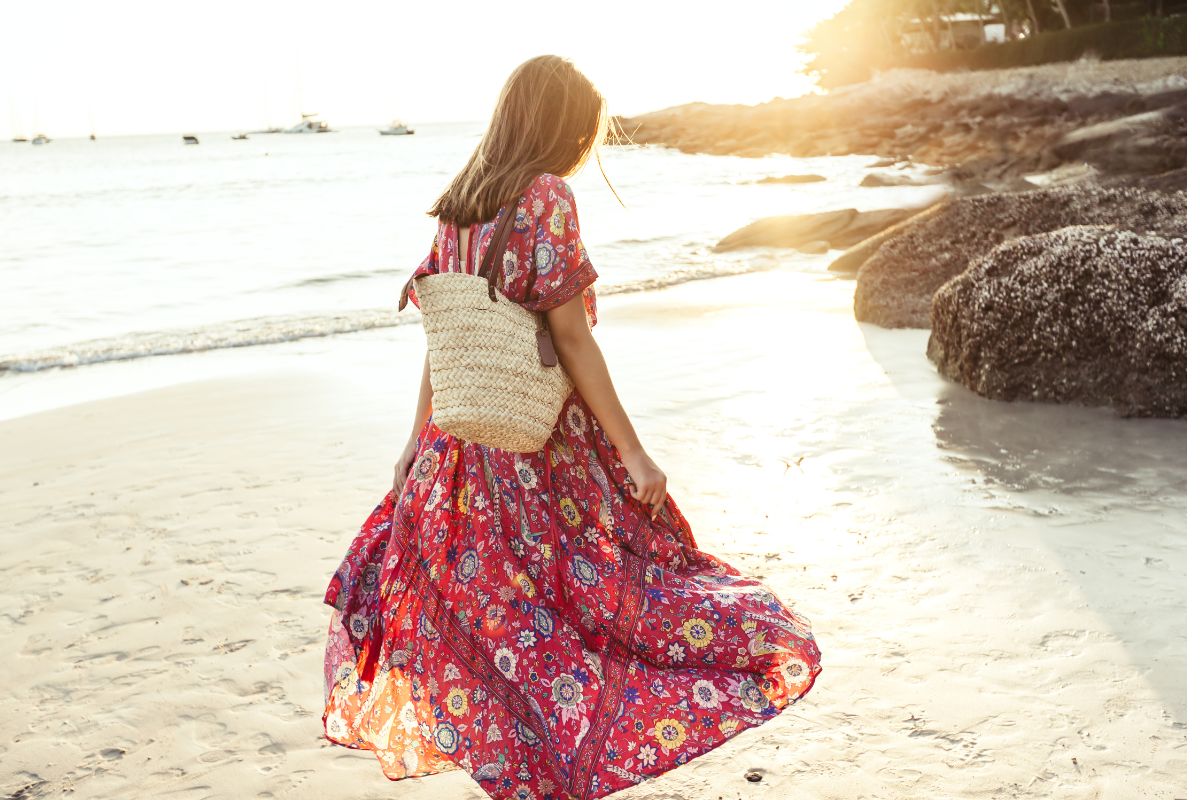 Long dresses are literally a lifesaver for modest clothing, they are absolutely fashionable, and you can wear them almost anywhere.
A long flowy dress with heels and a suitable clutch can be your suitable party wear; it is formal and ticks all the boxes for party wear.
Add intricate jewelry to your neck and wrist, blow dry your hair, and put on light makeup, ta-da, you are ready to roll.
Related Content: 12 Modest Maxi Dresses Perfect For Any Occasion
8. Oversized T-Shirts
Women absolutely love oversized t-shirts, they are vintage and cool and no matter what size you are you can always slay in them.
For your comfy day out, you can wear loose denim jeans and put on an oversized statement t-shirt, this outfit will not show off extra skin or curves; you can just be yourself in it.
Slide on your Nike Air Max, tie your hair in a bun or let them flow, add on some hoops to your ears, give yourself a no makeup look and your look is done. That is what we call a perfect movie-day outfit.
9. Kaftans
Kaftans definitely portray bohemian fashion; they make you stand out from the crowd and grab the attention it needs.
Long kaftans are the perfect modest and modern wear that you can wear to social gatherings and parties. A tweak here and there might alter your look according to the occasion.
10. Sweaters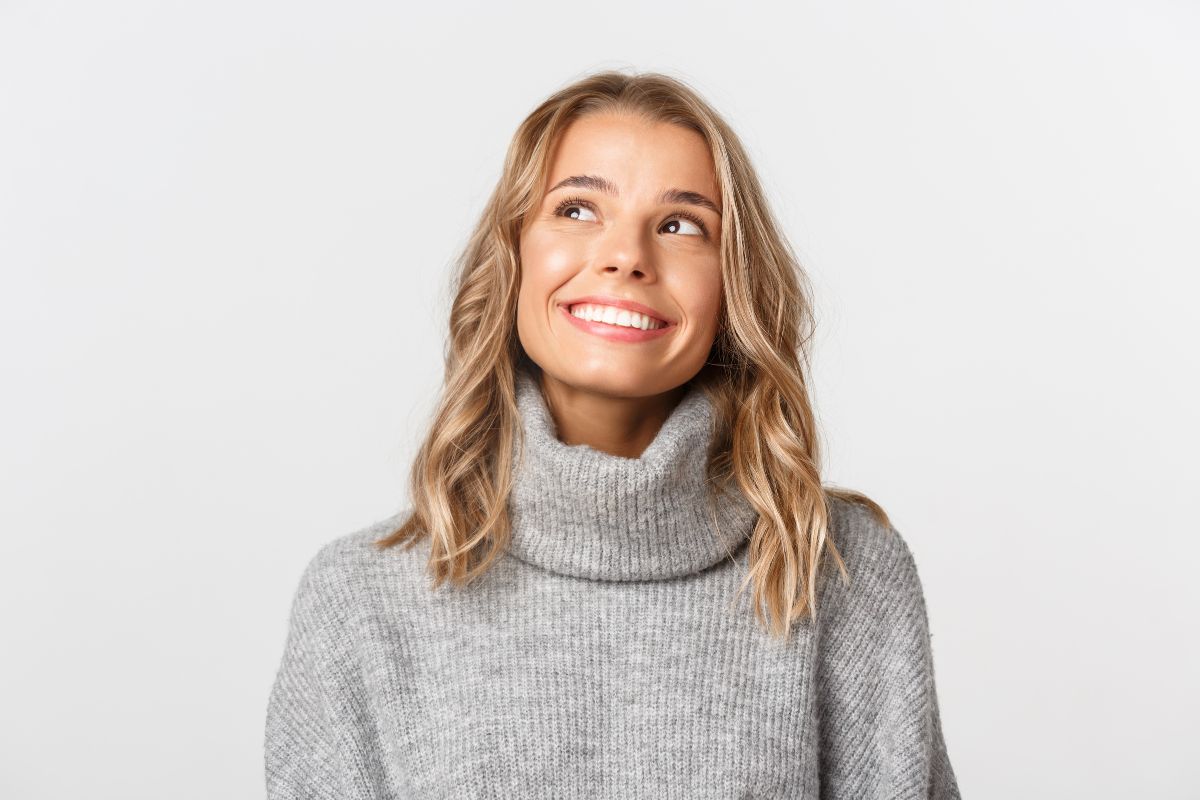 Hand knit sweaters should be the new fashion statement as they give you the aura you deserve. Baggy hand knit sweaters are appealing and lie in the category of modest fashion.
You really do not have to overdo your look when it comes to baggy sweaters.
Just pick out a cute sweater, opt for the bottom wear you like, pair together nice loafers and that is legit all. Let your hair down, put on your favorite body mist and you are ready for a workday.
Conclusion
It is never too late to wear modestly and with flair, as long as one feels confident and unconstrained by their choice. If you're considering adopting modest attire, go for it.
Trendy street-style images frequently feature modest attire like an oversized blazer, denim jeans, and trainers. High boots and a flowy dress with a biker jacket!
Consider modest clothing as expanding your fashion pallet rather than having constraints.