Few things can make you look more chic than a top-notch leather blazer. The terrific news is that styling one of these clothing pieces well can in many cases be pretty simple. The following options can all get you on the path to pure leather blazer style glory, too.
Wear Straightforward White or Black Clothing Items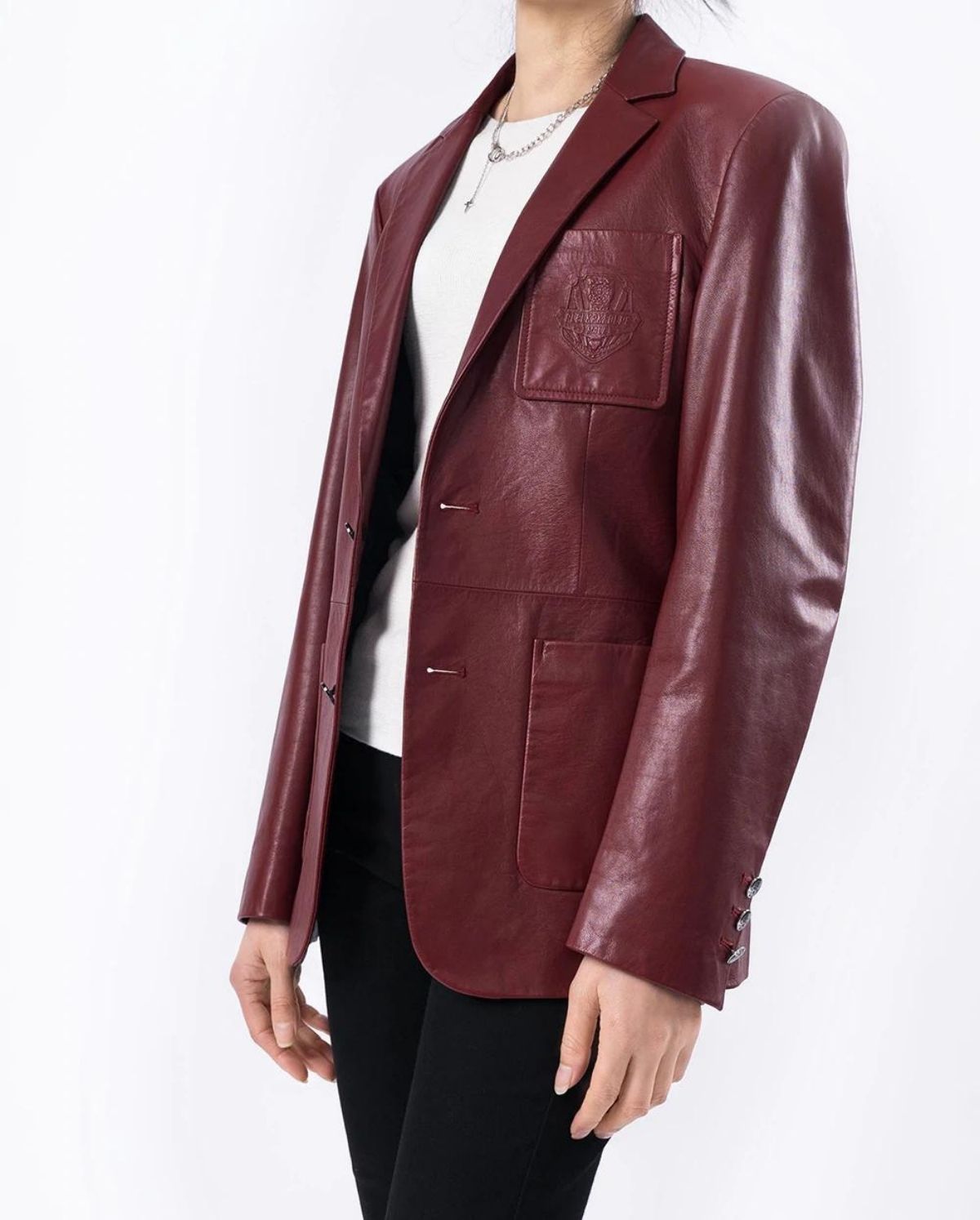 Are you keen on leather that's black and glossy? Combine it with different white or black favorites. A black blazer can look amazing in conjunction with closet staples such as leggings, sweaters and timeless T-shirts.
If you have a craving for bursts of brightness, you can rock your leather blazer in the company of a striking headband, handbag, necklace or earrings.
Take Advantage of Pale Tones
Don't assume that you have no option but to don "earthier" colors such as black and brown. You do have another one. You can try your hand at pale tones. You can even wear these tones on top of floral prints that are highly reminiscent of the lively spring season.
Violet or light green may work well as part of an outfit that includes a leather blazer. You can wear paler tones on top of a midi dress that features a welcoming floral print. You can finish this look off with an enduring pair of boots as well.
Remember that all leather varieties have warmth on their side. That's the reason that they can frequently function as jacket substitutes of sorts.
Related Content: How To Style Leather Leggings
Try a Nineties Feeling
If you're waiting for a fresh and innovative approach to leather blazer styling, you can concentrate on crafting an authentic nineties ambiance. Invest in a leather blazer that's fitted. Search for slim cut options that are available.
Once you get that fitted blazer, you can wear it with a standard blouse. You can wear it with straight-leg jeans, too. If you want to give your outfit some extra pizzazz, you can go for chunky accessories and jewelry pieces that give off a nineties flair. Just make a point to prioritize tasteful subtlety here.
Don't fret if you're not exactly a huge fan of blazers that are fitted. If you appreciate nineties style yet want to steer clear of fitted options, you can opt for oversized varieties.
Don a Fitted Skirt
Are you searching for the ideal clothing item that can complement your leather blazer? Put on a fitted skirt. You can make the look even more "complete" with the finishing touch of a pair of contemporary boots.
If you wear these things harmoniously, you'll exude a style that's simultaneously serious and chic. This is even something that you may be able to wear to your job on a daily basis.
Note, too, that putting on a crop top can instantly make this outfit optimal for painting the town red. To wear a crop top and skirt modestly, choose a high waisted skirt so that there is no skin showing between your skirt and shirt.
Conclusion
Leather blazers will give you that confident, cool, and playful look. If you're looking for a sturdy, budget-friendly, and fashionable leather jacket, make sure to check out PalaLeather who has been making high quality leather jackets since 1890.