Shopping for trendy, modest clothing hasn't always been easy.
Fortunately, more designers are choosing to focus their artistic efforts on creating fashions that suit everyone, including modest girls. The trend is becoming so mainstream that modest designers have even started making appearances on fashion shows.
It's great news for modest dressers, but that doesn't mean that shopping for trendy, modest clothing will always be a piece of cake.
Today, I'm sharing six shopping and fashion tips that will make shopping for the new school year so much easier.
Shopping For Trendy, Modest Clothing: 6 Back To School Shopping Tips
Here are just a few tips that will make any modest girl feel stylish and fashionable on the first day of school.
1. Pair Crop Tops With High Waisted Skirts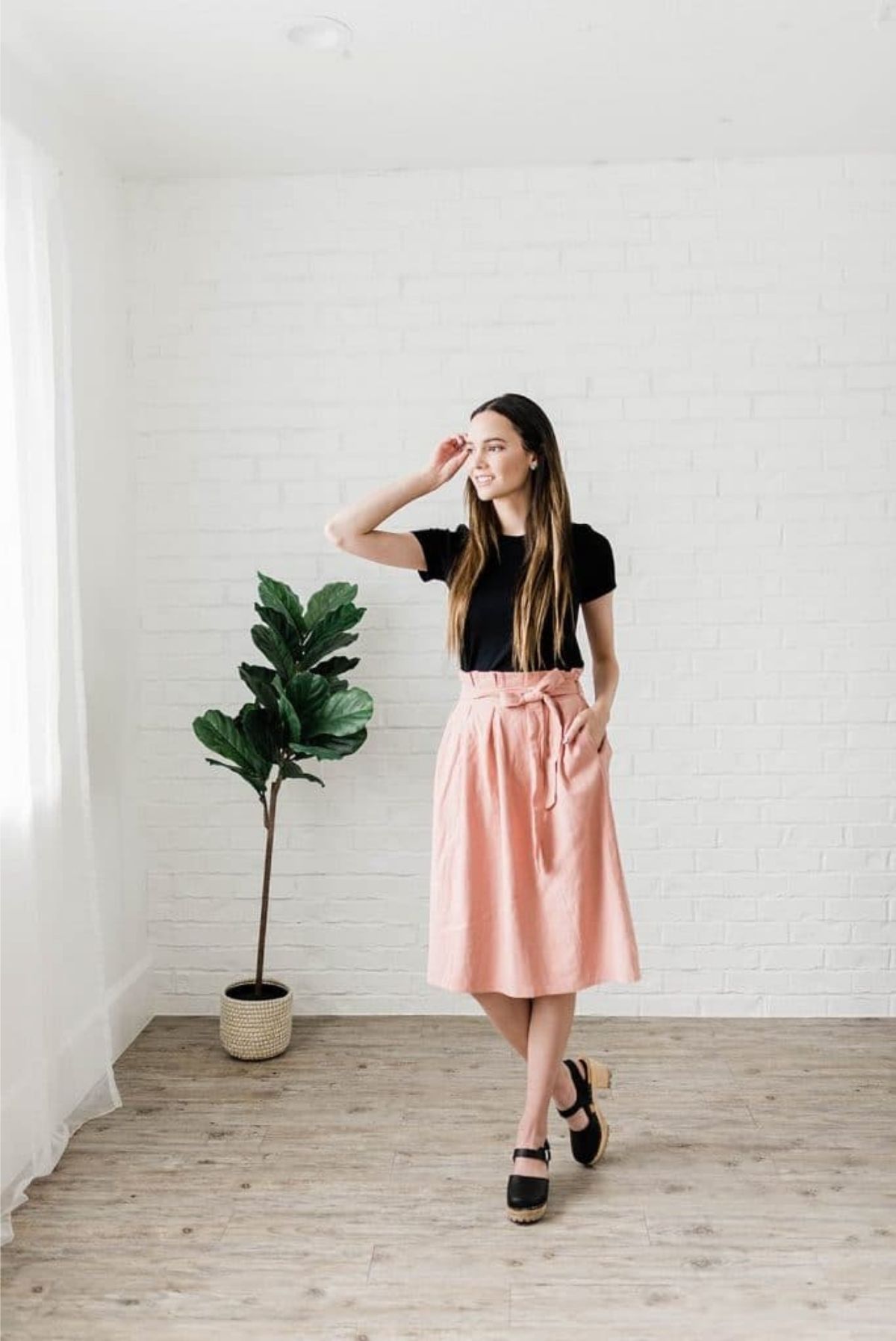 Crop tops are incredibly popular right now. Those of us who want to mesh the cool trend with our modern sensibilities can do so by wearing these super cute tops with high-waisted skirts.
Why stop there? You can pair these shirts with skirts, shorts, and high-waisted pants reminiscent of the vintage fashions of the 1920s and 1970s.
Related Content: 10 Exclusively Modest Clothing Websites You Should Shop From
2. Invest In A Wrap Dress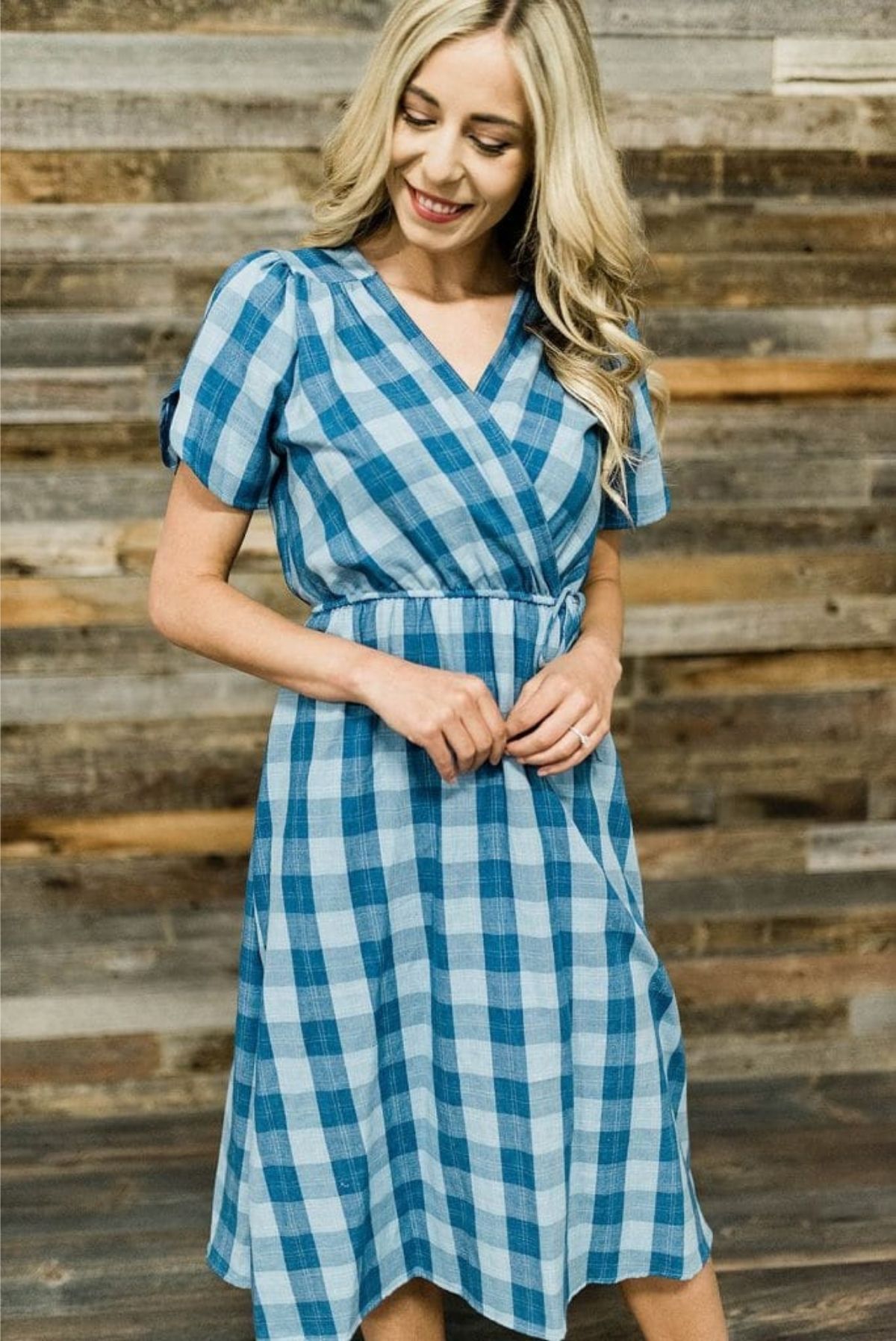 This is something all modest dressers can get behind! When you're looking for trendy modest clothing, long wrap dresses are beautiful, stylish, and completely refreshing.
Modest dressers might find that some of the wrap dresses might be the right length but show a little too much skin up top, as low V-necklines are also on trend. The solution: Wear a cute camisole under the dress.
3. Try An Adjustable Ruched Skirt
The gathered-fabric trend can be found on everything from tops and dresses to skirts and pants.
The great thing about ruching is that it can be worn in multiple ways. Look online and you'll find pieces that can be worn ruched or un-ruched. Some skirts/pants/dresses have pull-strings which allow the wearer to adjust the length of the garment so it can be worn full-length or slightly higher on one side.
4. Add A Cute Top To A Strapless Dress
I know, this sounds kind of weird at first, but believe us – with the right top it can look amazing. Not only is this a great way to stay modest, but it's also a look that's totally on-trend this year. Celebrities like Alison Brie and Selena Gomez are totally rocking the look.
Layering can look amazing no matter what type of dress you choose (some celebrities are even donning blouses under strapless or low-cut gowns). A dress can be paired with a turtleneck, a button-up blouse, or a tank top. It takes a little trial and error, but the final result can be fabulous.
Related Content: How To Not Dress Frumpy: 5 Tips You Won't Want To Miss
5. Maxi Dresses Should Be A Closet Staple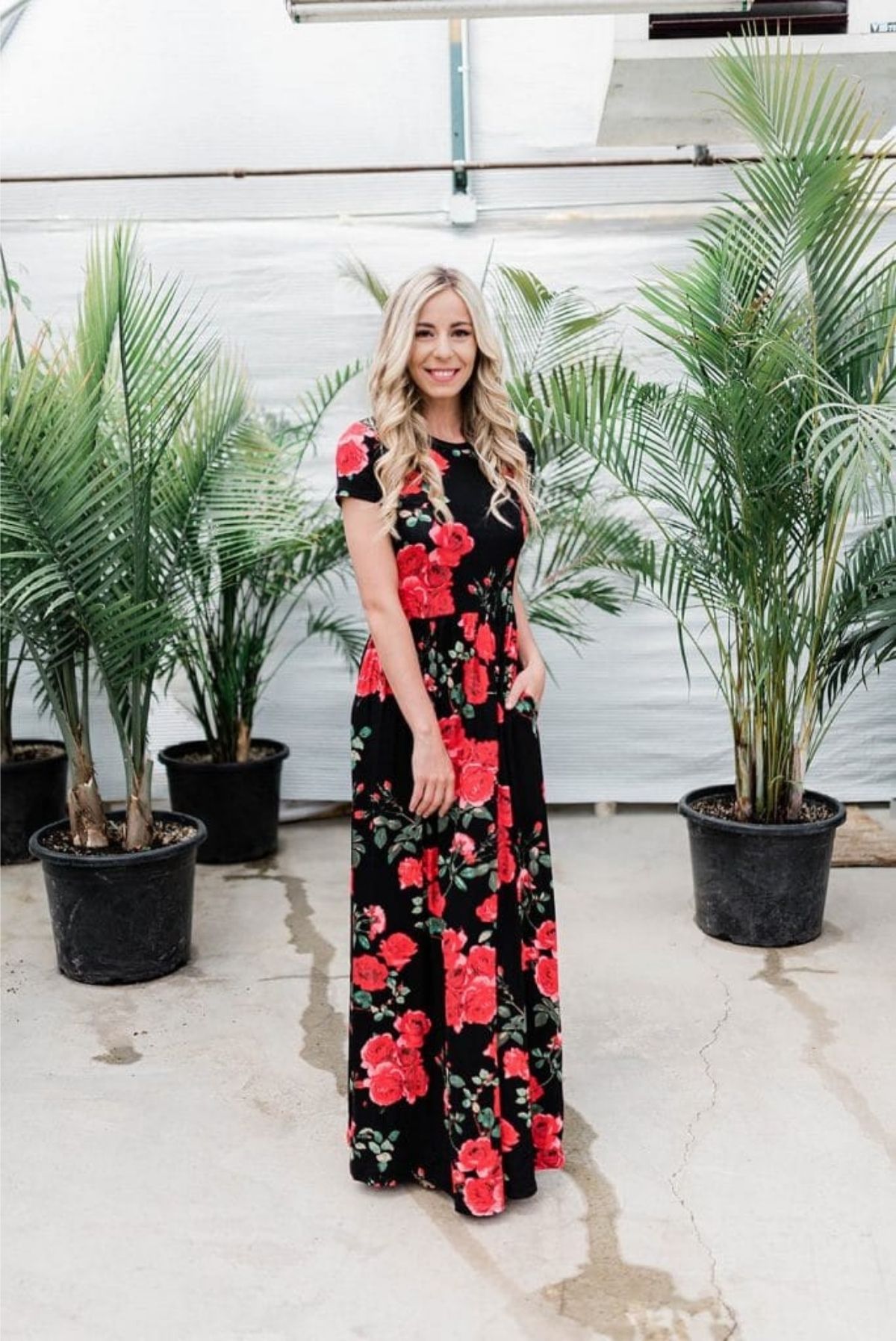 It's easy to think of boho-chic girls wearing flowing maxi dresses while making their way through golden fields of wheat, but the maxi dress can actually work for anyone.
These dresses come in just about every sleeve length, which means they can be worn in any kind of weather. They also come in a variety of lengths, from down-to-the-floor to just-below-the-knee.
Maxi dresses come in multiple styles, colors, and patterns, too. So, anyone who wants to go the boho route can totally do that. Or, if you want something a bit more formal, professional, or buttoned-up, there are options for that, too.
Another perk: Maxi dresses look great on every body type.
6. Cargo Pants Are Back In Style
When searching for trendy, modest clothing, pants can be just as difficult to find as dresses. If the trend is low-rise or skin-tight, it seems like that's all anyone can find in the stores.
Thankfully, there are more options this year. Cargo pants are in style again with a fashionable twist. The tapered ankle makes them look way more feminine than past styles.
Cargo pants aren't the only utility styles in fashion this year. The runways have been full of boiler suits, utilitarian jackets and jumpers, and combat trousers. Designers are making utility pieces that look great, are comfortable to wear, and aren't as bulky as their predecessors.
Trendy & Modest? It's Totally Possible
One of the issues with shopping for trendy, modest clothing is that so many stores (especially those in the mall) don't always offer what you need. They go with the latest trends, whether they're modest or not.
I know what it's like to be in that situation, which is why it's important to find a company that provides quality clothes, exceptional customer service, and makes returns super easy to deal with.
Anyone who wants to avoid the hassle of mall shopping during the back to school rush should check out what's available online!